China's Newly Unveiled COVID Vaccine Could Change The Virus-Fighting Game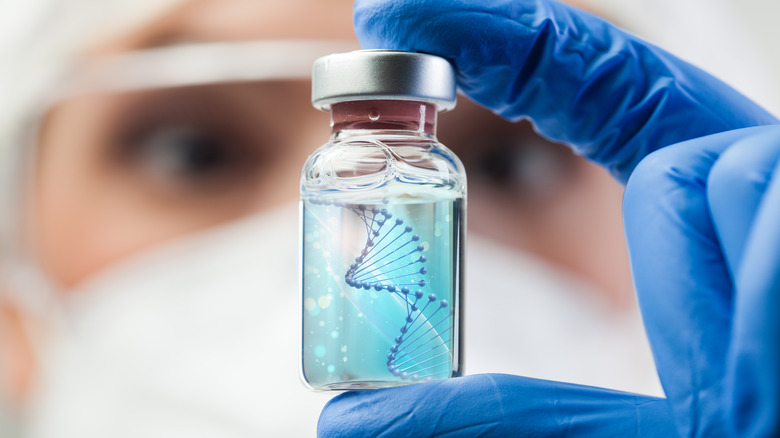 Cryptographer/Shutterstock
On Wednesday, China announced that they began administering an inhalable COVID vaccine to residents of Shanghai — a move that CBS News called a "world's first." Designed to be inhaled through the mouth, the vaporized vaccine is being given to previously vaccinated residents as a free booster.
According to the Associated Press, a video of people "sticking the short nozzle of a translucent, white cup into their mouths" was posted by a Chinese state media outlet. The caption of the video explained that in order to take the vaccine, one must inhale slowly and hold their breath for five seconds before exhaling, noting that the entire procedure takes place in the span of 20 seconds.
"It was like drinking a cup of milk tea," one man could be heard saying in the video "When I breathed it in, it tasted a bit sweet."
The method of delivery is a notable distinction — but the inhalable vaccine may change the game in other ways, too.
How inhalable vaccines can change the game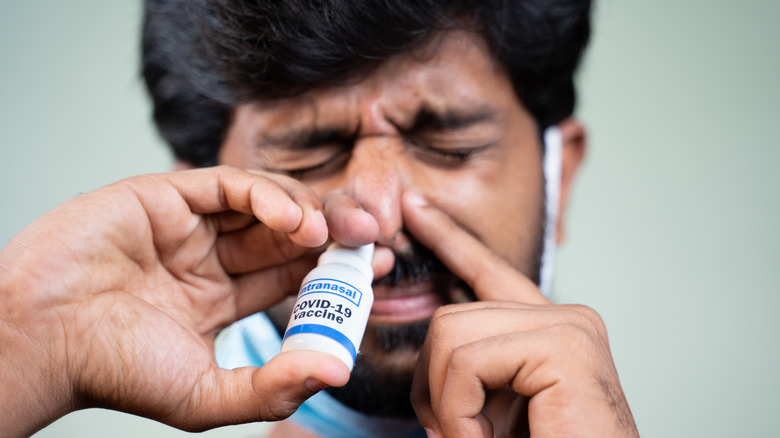 Westock Productions/Shutterstock
Aside from being a great option for people who have a fear of needles, Nature explains that inhalable vaccines may also be able to directly target the specific areas where COVID pathogens enter the body.  This may trigger a localized immune response, instead of the systematic one we see with intramuscular vaccines. Dr. Vineeta Bal, an immunologist in India, explained to Associated Press that larger droplets of mist would be able to bind to the mouth and throat, while smaller droplets could make their way further into the body.
The inhalable vaccines, which come in disposable administration devices, also have minimal storage requirements compared to intramuscular vaccines, making them much more accessible, says Nature.
Developed by Chinese biopharmaceutical company Cansino Biologics Inc, the oral vaccine was approved by Chinese regulators in September, and has already completed clinical trials in China, Hungary, Pakistan, Malaysia, Argentina, and Mexico, according to CBS News.
A similar nasal vaccine, created in the U.S. and licensed to Bharat Biotech, has been approved by Indian regulators — but has not been rolled out yet.