What You Need To Know About The Latest Fast-Spreading COVID Variant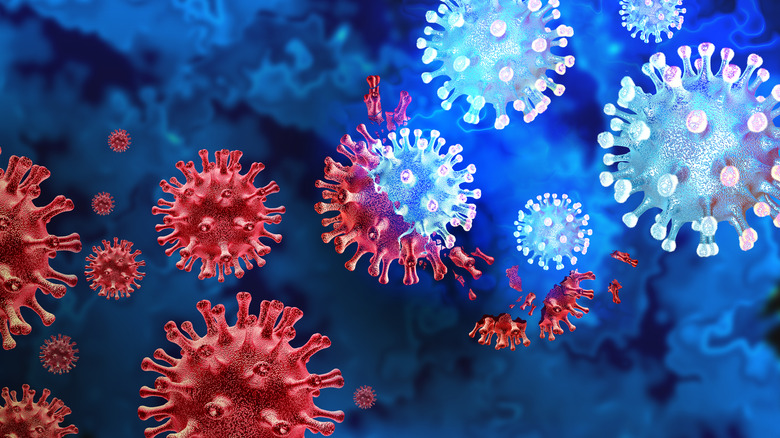 Wildpixel/Getty Images
As we enter the new year, and with the holiday season behind us, health experts are pointing to a new COVID variant found in the U.S. that is responsible for a growing number of cases across the country, reports CNN. Creating a new sublineage known as XBB, this fast-spreading offshoot of Omicron, named XBB.1.5, continues to gain traction. Over the course of December alone, the number of XBB.1.5 cases increased by roughly 37%. The U.S. Centers for Disease Control and Prevention (CDC) reports via their COVID Data Tracker that XBB.1.5 now stands as the source for 40.5% of all new infection cases.
With the emergence of this new Omicron sublineage, the scientific community has been hard at work to determine the effectiveness of current vaccines and viral treatments against the new variant. In a recent study published in Cell, researchers found that compared to BQ.1, BQ.1.1, and XBB, the XBB.1 variant was most adept at evading both infection-based and vaccine-induced immunity. The monoclonal antibody treatment bebtelovimab was also found to be ineffective against the XBB variant.
What to expect in terms of case severity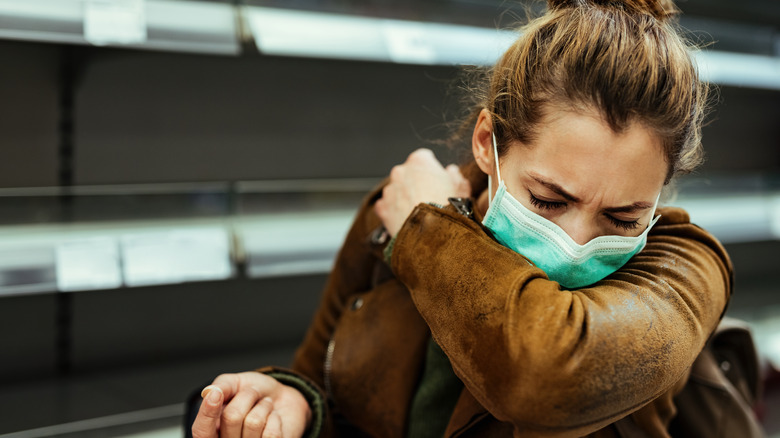 Drazen Zigic/Getty Images
Although COVID continues to undergo numerous mutations, a recent 2022 study published in The New England Journal of Medicine showed that vaccines still provide some degree of protection against the Omicron subvariants. In the study, three groups of participants received either one or two monovalent boosters, or a bivalent booster. While neutralizing responses were observed across all three groups, the lowest levels were seen against that of the XBB subvariant. However, the bivalent booster dose showed greater protection over monovalent doses.
Currently, health experts do not anticipate an increase in illness severity with XBB.1.5 infections, per CNN. Although case numbers are expected to rise, they do not predict a COVID surge like those seen in previous years of the pandemic. "We might certainly have a wave, but it's just much less likely to be as deadly or overwhelming to a health care system compared to earlier waves before we had this degree of hybrid immunity," Dr. Isaach Bogoch, an infectious disease physician and epidemiologist at the University of Toronto, told NBC News just before the start of the new year. Even so, health officials continue to stress the importance of protective measures, including masking, isolating in the event of symptoms, and vaccination, reports The Guardian.