Why Experts Predict That Upcoming COVID Variants Might Be The Most Vaccine-Resistant Yet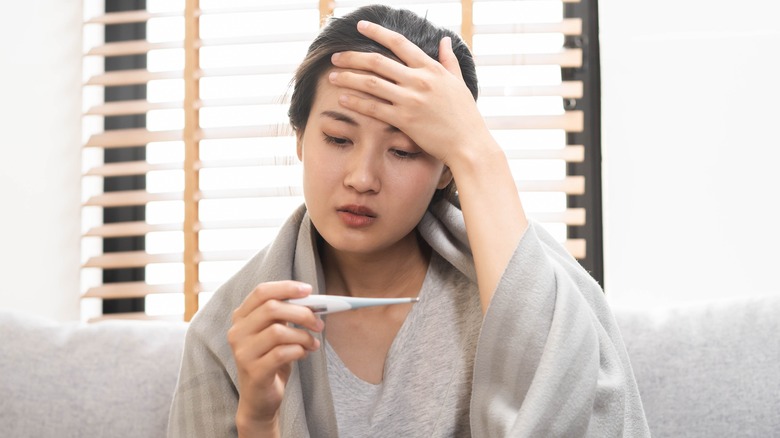 Kmpzzz/Shutterstock
As more people gather indoors this holiday season, COVID is still flourishing in the United States with more than 65,000 cases being reported daily (via Nebraska Medicine). The current positive testing rate of 12% is considered to be "uncontrolled," and the number of positive cases could be higher since many people don't report their home test results or test at all. Although the initial Omicron variant is gone, a recent study in Cell says COVID continues to evolve.
Researchers conducted an in vitro study of five groups of people who received three or four doses of a monovalent vaccine or had a bivalent vaccine booster as their fourth shot. The new BQ and XBB subvariants of COVID resisted the current vaccines, even the bivalent mRNA vaccine. The current monoclonal antibody Bebtelovimab and the antibody combination Evusheld also couldn't fight these subvariants. That's because these new subvariants, especially XBB and XBB.1, are drifting further away from the original SARS-CoV virus.
"Therefore, it is alarming that these newly emerged subvariants could further compromise the efficacy of current COVID-19 vaccines and result in a surge of breakthrough infections, as well as re-infections," the study said.
Vaccines still prevent hospitalizations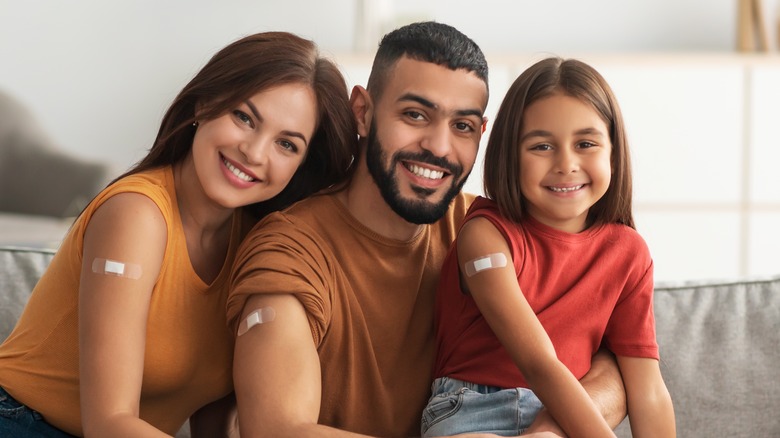 Prostock-studio/Shutterstock
According to WebMD, some emerging variants are less worrisome in countries like Singapore and France because most people have been vaccinated or had previous COVID infections. Other countries have a higher rate of boosters compared to the United States, so they are protected by an "immunity wall." According to the Centers for Disease Control and Prevention (CDC), less than 36% of people over 65 and just 16% of people over 18 have received the bivalent booster shot in the United States.
The study also points out that these new subvariants render current monoclonal antibodies ineffective, which means that medical professionals don't have authorized antibodies to treat new COVID patients who have these subvariants. It also means that people who are already immunocompromised and don't respond well to the current vaccines won't have treatments.
The CDC still maintains that the current vaccines available protect people from severe illness and hospitalization. Booster doses are recommended for people who are over 50 or who are immunocompromised.