Why The Latest COVID Variant Has The World Health Organization Concerned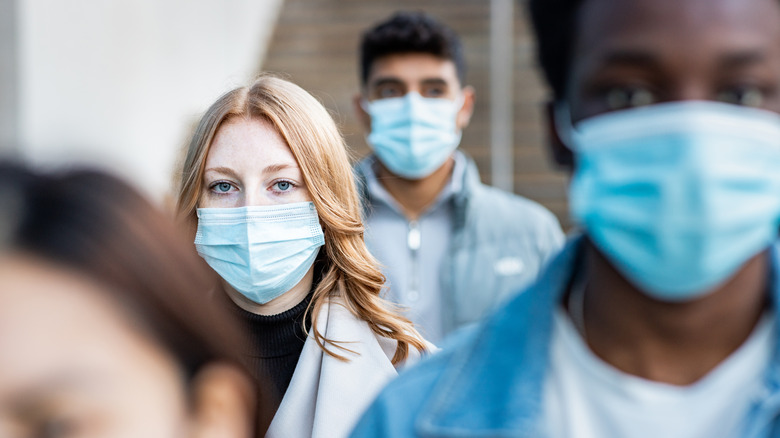 William87/Getty Images
Although many people across the country now consider the pandemic a thing of the past, officials continue to monitor COVID-19's development, as it is not expected to go anywhere anytime soon. 
On March 29, representatives from the World Health Organization (WHO) stated that they are currently keeping a watchful eye on the latest subvariant, deemed XBB.1.16 (via U.S. News and World Report). "We're monitoring it because it has potential changes that we need to keep a good eye out on," announced Maria Van Kerkhove, WHO's COVID-19 technical lead, in a public press release.
By tracking the subvariant, health officials are working to stay on top of any changes detected in its transmissibility, severity, immunity-evading abilities, and efficacy of vaccines and treatment therapies. Already, experts have identified differences in XBB.1.16 that set it uniquely apart from other currently-circulating subvariants. Primarily, XBB.1.16 presents with one extra spike protein mutation than those of previous subvariants, which may potentially influence its illness severity, as seen in lab studies.
Symptoms of XBB.1.16 subvariant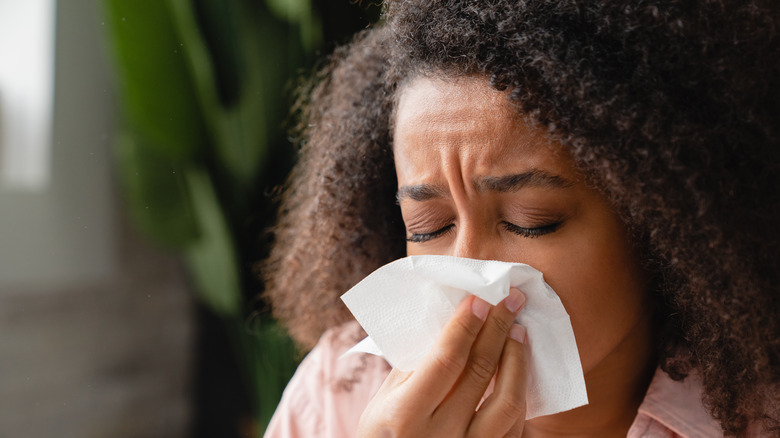 Inside Creative House/Getty Images
At this time, the XBB.1.5 subvariant still accounts for the greatest number of new COVID cases across the country, by roughly 90%, according to U.S. Centers for Disease Control and Prevention (CDC) tracking data. While XBB.1.16 is currently present in the U.S., it is not yet listed on the agency's data tracker (via U.S. News and World Report).
Rather, a large number of cases have been predominantly observed in India. As of March 28, of the 450 new cases that were detected in Maharashtra, 230 of them were traced to the XBB.1.16 subvariant (via The Times of India). "This variant is now present in 60% of cases," Dr. Rajesh Karyakarte, who coordinates SARS-CoV-2 genetic sequencing in Maharashtra, told the news outlet.
As previously mentioned, while some lab research suggests that the subvariant's additional spike protein mutation could potentially boost infection severity, most patients appear to be experiencing only mild symptoms at this time. Such symptoms have included fever, headache, body aches, cough, runny nose, and more. However, health officials remain watchful, as heightened transmissibility and illness severity are not out of the question.