Two Controversial Court Rulings Put The Future Of Medical Abortion On The Line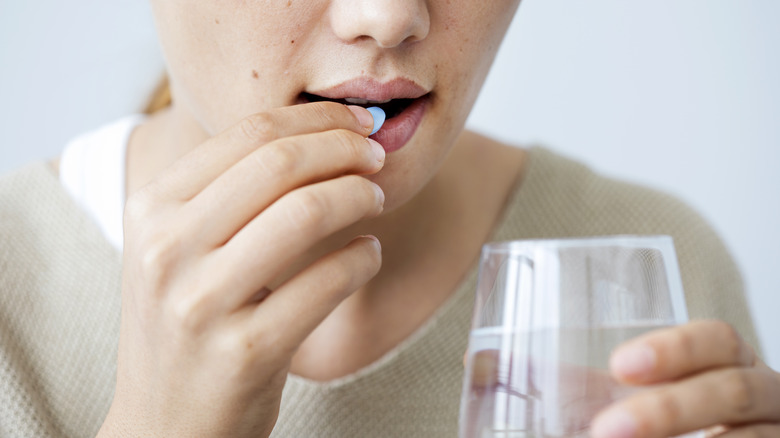 Seb_ra/Getty Images
The safety and availability of the abortion medication mifepristone divided two court rulings last week, leaving many confused about the future of medical abortion in some states, according to the Associated Press. In a Texas case, an anti-abortion group sought to challenge mifepristone's approval from the U.S. Food and Drug Administration (FDA) in 2000 and prohibit the nationwide sale of the drug via telemedicine (per Politico). The federal judge in the case sided with the group but gave higher courts a week to file an appeal before the decision took effect. Shortly after the Texas ruling, a federal judge in Washington state ordered that the FDA keep the approval in place. The judge's injunction only applies to the 17 states and Washington, D.C. (via The Washington Post).
U.S. Department of Health and Human Services Secretary Xavier Becerra said the Texas decision can put women's health in jeopardy and threatens the FDA's evidence-based decisions on its drug approval process. "This is a regressive ruling issued by a single court in a single state that will have a disastrous impact on women and families across America if not overturned," Becerra said in a news release.
Although the U.S. Justice Department filed an appeal against the Texas decision, the U.S. Court of Appeals for the Fifth Circuit tends to lean conservative, according to NPR. Even if the Texas ruling goes into effect, people living in those states protected by the Washington decision would still have access to mifepristone.
The safety and efficacy of mifepristone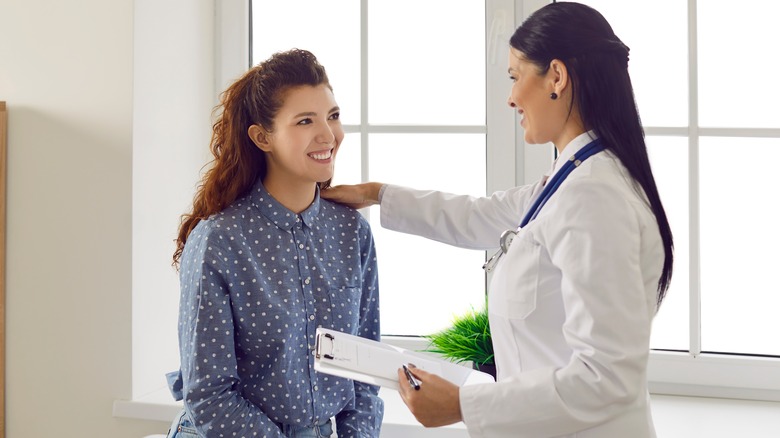 Studio Romantic/Shutterstock
A collective of medical associations including the American College of Obstetricians and Gynecologists, American Medical Association, and American Academy of Family Physicians wrote an amicus brief critical of the Texas decision, saying it was based on an ideological rather than a scientific perspective. They maintained that hundreds of medical studies conducted in the past 20 years show evidence of mifepristone's safety and efficacy. They also said that the risk of death is "almost non-existent." Mifepristone is also used to treat miscarriages, which can threaten a woman's life if left untreated.
A 2015 study in Contraception followed more than 13,000 women who took 200 milligrams of mifepristone followed by buccal misoprostol. The rate of infection requiring hospitalization was .01% and the rate of needing transfusion was .03%.
Nationwide, abortion providers are preparing to turn to misoprostol, which is typically used for treating ulcers, as a single-drug option for medication abortions (via NPR). This option is less effective and has more side effects than the mifepristone-misoprostol combination.