Could Australia's Busy Flu Season Mean Bad News For The US This Fall?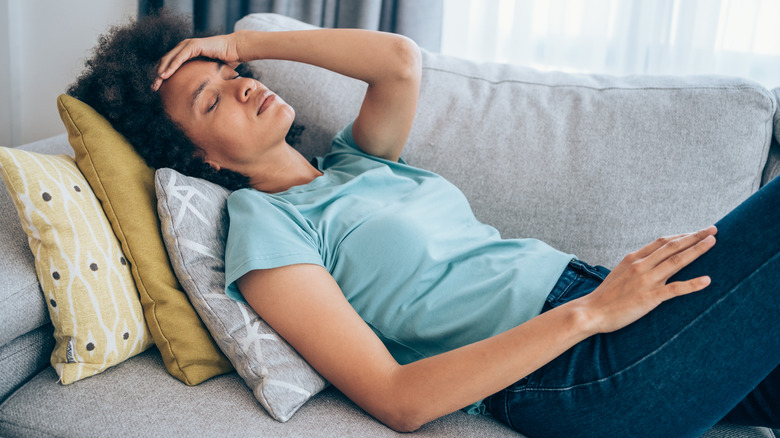 Violetastoimenova/Getty Images
It seems like flu season just ended, but now is the time public health officials begin looking ahead to the arrival of flu season this fall. The Centers for Disease Control and Prevention (CDC) typically studies what happens in the Southern Hemisphere to forecast U.S. health trends several months later. These flu forecasts help health professionals organize antiviral treatments and prepare for possible increases in hospitalizations.
Australia has already seen an early flu season (it's winter there now), and more kids are getting the flu than others. Although it's possible that the United States could see a similar pattern, human behavior often makes it difficult to adequately predict how the flu will behave this fall. For example, large gatherings could increase the risk of spreading flu or other diseases. This risk, however, could be significantly reduced if everyone participated in preventive measures such as wearing masks, getting a flu shot, or washing their hands (per CNN).
Vaccinations could play a role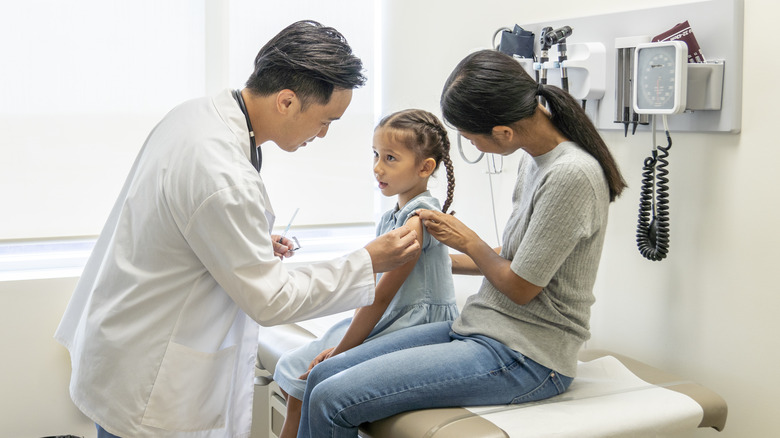 Fatcamera/Getty Images
The CDC still urges vaccinations to protect people from the flu. However, as an updated COVID vaccine and new RSV vaccines become available this fall, health researchers tell CNN that some people might be reluctant to get several vaccines, even if it would protect them from various infections. The World Health Organization (WHO) announced its concern last July about a downward trend in children's vaccinations. The CDC emphasizes that adults over 65, children under age 2, and people with other health conditions could develop serious health complications if they aren't vaccinated. If you're pregnant, you are also at a higher risk for complications for you and your baby. A flu vaccine during pregnancy can help protect your newborn baby from the flu during the first few months.
Although the flu saw a significant decline during the COVID-19 pandemic, the CDC estimates that up to 26 million people needed a doctor to help them treat the flu during the 2022-2023 season. Annual deaths from the flu have been as high as 52,000 in the past decade.