Bob Barker's Cause Of Death Explained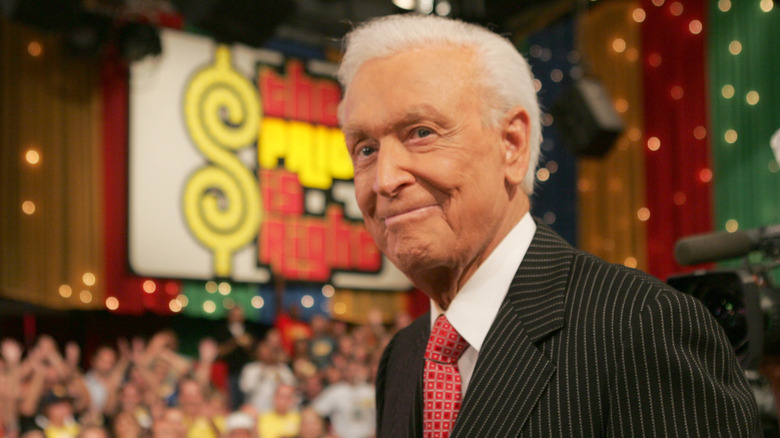 M. Phillips/Getty Images
Beloved "The Price Is Right" host Bob Barker died on August 26, 2023, at his home in Los Angeles of Alzheimer's Disease. He was 99 years old.
Barker's death certificate also listed hypertension, hypothyroidism, and hyperlipidemia as factors contributing to his death, per ABC7 New York. It wasn't widely known that Barker had Alzheimer's Disease or when he was diagnosed. His death certificate said he had Alzheimer's for "years" leading up to his death, according to People.
Alzheimer's Disease is the most common form of dementia, accounting for up to 80% of cases. More than 6 million people in the United States currently live with Alzheimer's. The disease typically begins with the inability to retain new information but progresses to more severe symptoms such as deep confusion, paranoia directed toward loved ones, and difficulty speaking. Although there is no cure for Alzheimer's, the medications Aduhelm and Leqembi are two treatments that help remove the plaques in the brain that lead to cognitive and functional decline according to the Alzheimer's Association.
"Up until two months before Bob Barker's passing, he routinely participated in conversation and bedside exercises," Barker's partner Nancy Burnet said in a statement to ABC7 New York.
Barker credits a vegetarian diet for his brain health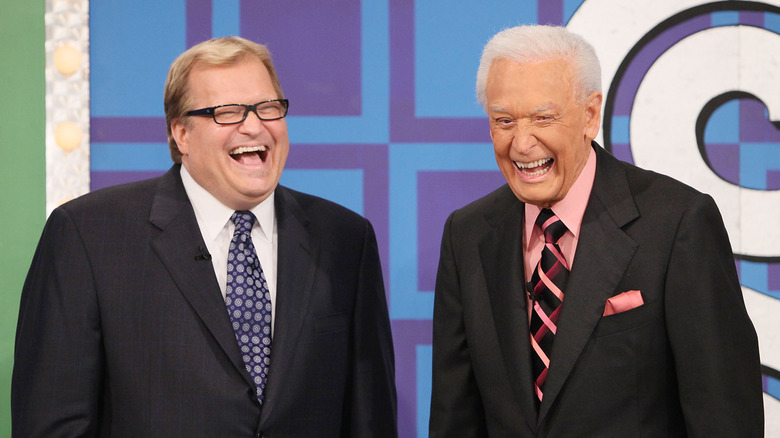 Michael Tran/Getty Images
Barker hosted "The Price Is Right" for 35 years, taping shows five days a week. He was 82 when he retired from the show in 2007.
As an animal rights advocate, Barker said he owed his longevity to his vegetarian diet. "I became a vegetarian more than 30 years ago, and almost immediately felt healthier and I had more energy. But being vegetarian doesn't just help your body; it also helps your mind," he said in a promotion for PETA filmed when he was almost 90 years old. "Studies show that the more meat you eat, the greater your risk is of developing Alzheimer's Disease."
According to a 2023 review in the journal Nutrients, plant-based diets can reduce your risk of Alzheimer's and other related dementia pathologies. Plant-based diets also indirectly decrease risk factors that may lead to dementia such as diabetes, cardiovascular diseases, and obesity.