A Surprising Number Of COVID-19 Survivors Have This Lingering Side Effect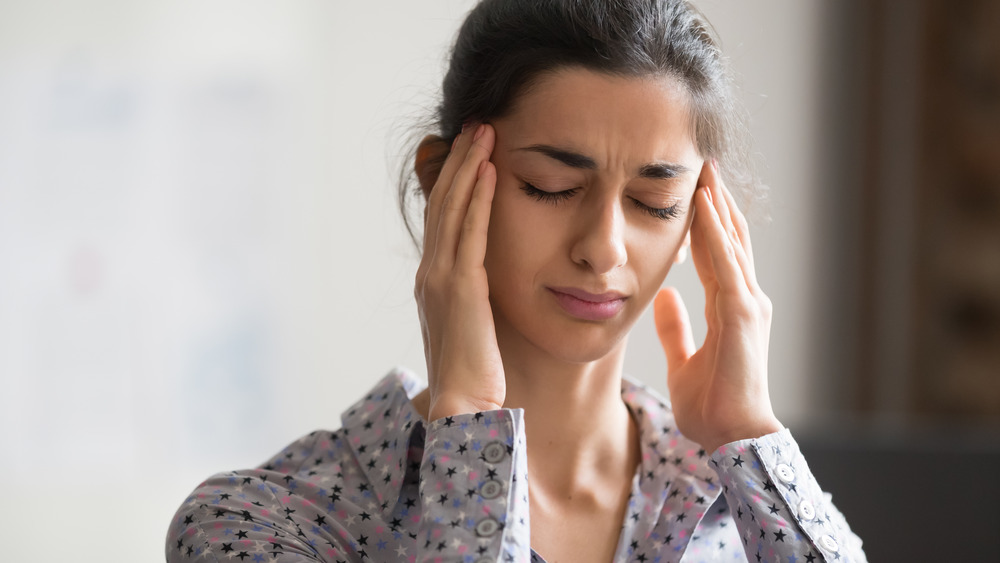 Shutterstock
Many COVID-19 survivors are experiencing psychiatric or neurological disorders within six months of being infected with the virus, according to a new study published in April 2021 in The Lancet. 
Study scientists from the University of Oxford used information from the TriNetX electronic health records network where they looked at 236,379 people in the United States who had been diagnosed with COVID-19. They followed their health records for almost the entire year of 2020 and only studied those still alive in December of 2020. They created two control groups, one with people who had influenza and one with people who had any type of respiratory infection. 
An astounding 34 percent of the 236,379 people diagnosed with COVID-19 were also diagnosed with a neurological or psychiatric disorder within six months of their diagnosis. For 13 percent of these people — nearly 31,000 people — this was the first time they were diagnosed with a psychiatric or neurological disorder. The incidents were about 44 percent higher than those with an influenza diagnosis and about 16 percent higher than those with a respiratory illness diagnosis. 
The specific disorders and where we go from here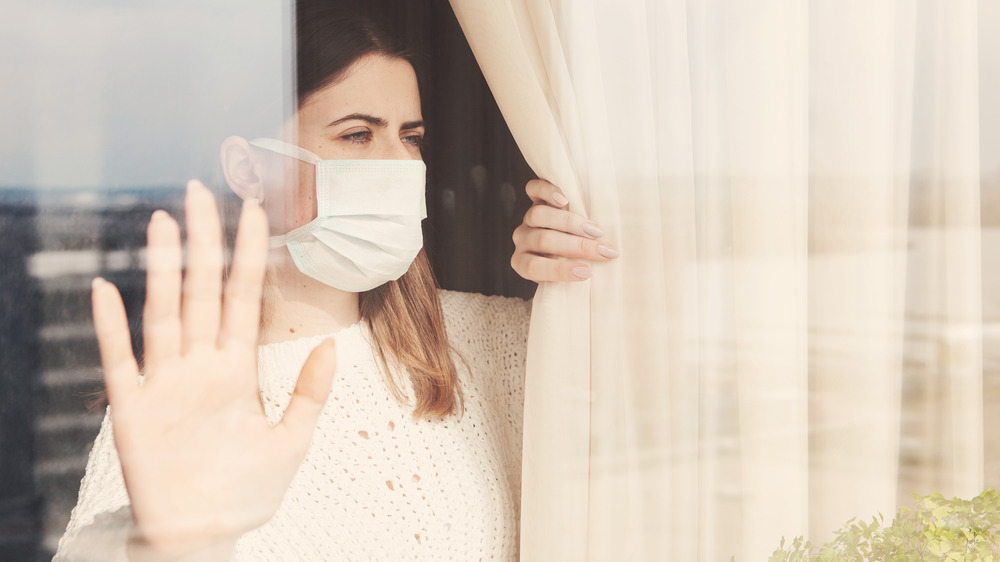 Shutterstock
The most common psychiatric disorders reported were anxiety disorders, mood disorders, insomnia, and substance use disorder. The most common neurological disorders were intracranial hemorrhage, ischemic stroke, and dementia. Overall, psychiatric disorders were more common than neurological disorders. Other less common conditions were encephalitis, psychotic, parkinsonism, myoneural junction and muscle disease, Guillain-Barre syndrome, and nerve, nerve root, and plexus disorders.
Interestingly, neurological and psychiatric disorders were more common in those who had severe cases of COVID-19, but other people with less severe cases experienced them as well. Researchers in this study mention that this information could help shape the care COVID-19 patients get after diagnosis, but more studies are needed since this is the first large-scale study on this topic. 
As of April 7, 2021, there have been 30,596,830 cases of COVID-19 in the United States, with 554,420 deaths. Fortunately, many people are getting vaccinated to stop this pandemic. So far, 169 million vaccines have been given in the United States (via the U.S. Centers for Disease Control and Prevention (CDC). Find out how and where you can get vaccinated with the CDC's VaccineFinder. If you've had COVID-19 and are still experiencing any uncomfortable or concerning symptoms, see your healthcare provider right away.