Parents Just Got More Good News About The COVID-19 Vaccine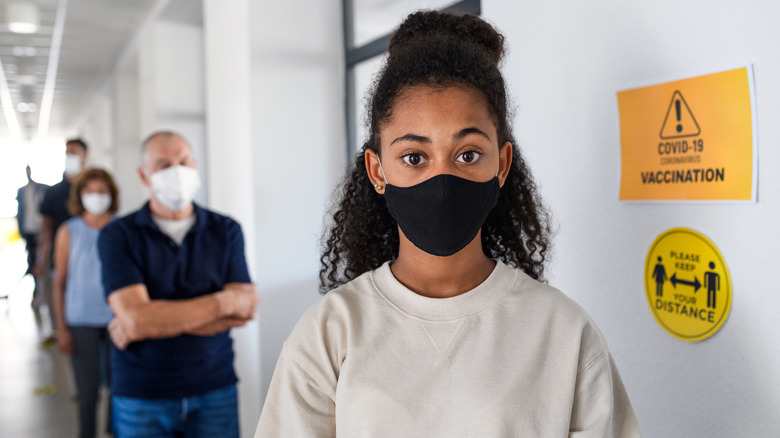 Shutterstock
Pfizer-BioNTech has officially asked the FDA for emergency use vaccine approval for kids ages 12 to 15, and they will almost definitely be approved, according to news reports from May 6, 2021. The approval could come as early as next week. The Pfizer vaccine is already approved for people 16 and older, but the company wants to expand the protection their vaccine offers to people of all ages. Pfizer held a study with 2,260 kids ages 12 to 15 and released the exciting results on March 31, 2021. The vaccine was 100% effective and safe,  the best possible outcome (Pfizer).
This is excellent news for parents, as their kids will also have protection against COVID-19. They might be able to get fully vaccinated before the new school year in the fall when many schools are reopening for in-person classes instead of remote classes from home. 
Health Canada has already approved the Pfizer vaccine for use in kids ages 12 to 15. In fact, Alberta, Manitoba, and the Northwest Territories will be offering the vaccine to that age group, according to The Toronto Sun. And, more than likely, the shot will be approved for all of Canada very soon. 
Opening up the Pfizer vaccine to more age groups will help bring the United States and the world closer to herd immunity, which will end the pandemic. The next step is getting the vaccine approved for kids under the age of 12. 
What about kids under 12?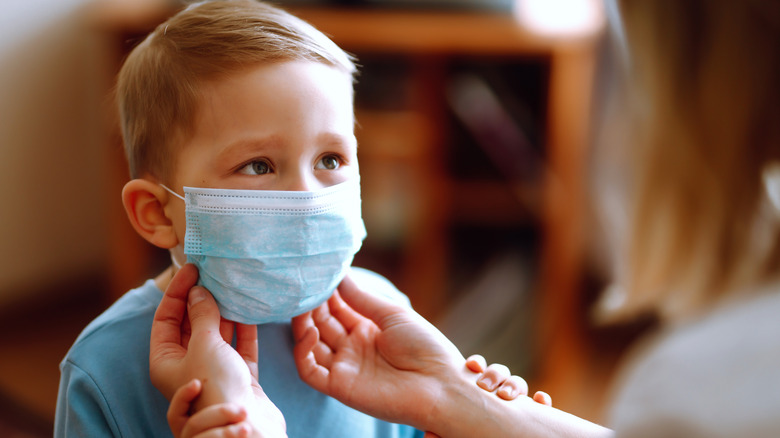 Shutterstock
The Pfizer vaccine news is exciting for parents and kids as they'll be able to go back to school in person, see their friends again, and enjoy their extracurricular activities. But what about kids 11-years-old and under?
Pfizer is already conducting a study on kids 11 and under. They've put them into three different age groups— babies six months to two-years-old, two to five-years-old, and kids five to 11-years-old (via the U.S. National Library of Medicine).
Pfizer plans to ask the FDA for emergency use authorization for kids aged two to 11 by September. They expect to be able to ask for emergency use authorization for babies ages six months to two-years-old by the end of the year, according to CNN Health.
By the beginning of 2022, the Pfizer vaccine could be approved for everyone over six months old. If enough people get vaccinated, it will bring this pandemic to a halt. Experts say 70 to 90% of the population needs to be fully vaccinated for herd immunity to happen, which can't happen without kids getting vaccinated. As of this writing, only about 30% of the United States population has been fully vaccinated (via The New York Times and the CDC).