How Dating Apps Are Helping Raise Awareness For The COVID-19 Vaccine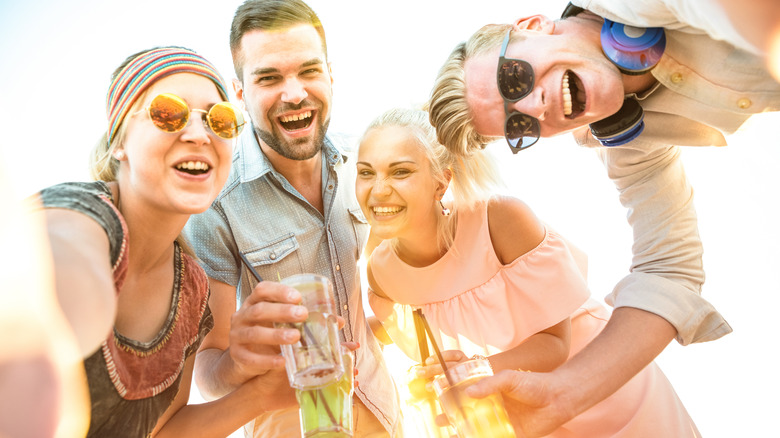 Shutterstock
Young adults were responsible for 70% of COVID-19 transmission in 2020 (via Science). With the prospect of summertime revelry, and CDC guidance that vaccinated individuals can socialize sans mask or social distancing, one would think that more would want to step up for their shot, so that numbers improve in 2021. But MSN reports that more than 40% of adults ages 18 to 34 plan to say no to the vaccine. 
Everyone from friends and family to public health officials are looking for ways to convince this sometimes-reticent group. Andy Slavitt, senior COVID-19 official at the White House, has reasons both personal and professional to change their minds. His 19-year-old son still has respiratory issues from "long COVID" six months after he was infected. So Slavitt and the White House are partnering with dating apps to encourage users to get vaccinated via badges, special search filters, and access to custom content.
How getting vaxxed could boost your love life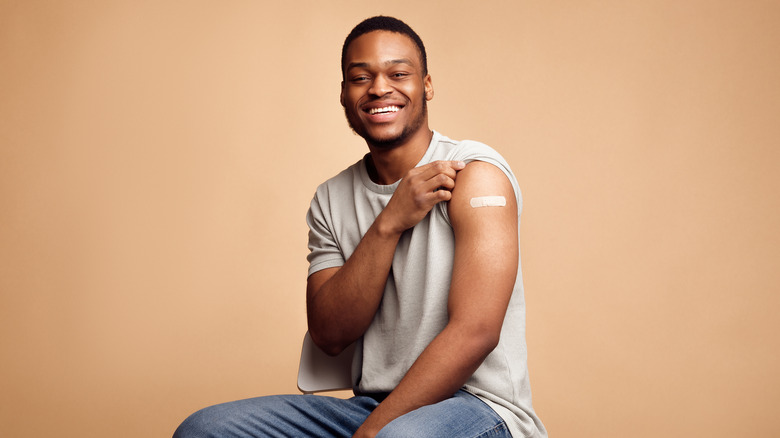 Shutterstock
Many of the most-popular dating apps — including Tinder, Match, Bumble, BLK, and Hinge — are including vaccination status as part of dater profiles. Match and BLK are boosting profiles of people who've been vaccinated. Bumble is offering pointers on navigating the new normal of dating, for everyone who's been cooped up for months. Tinder even added a "Vaccine Center" to help singles find vaccination sites, according to NPR. If you're a car-free single who doesn't know how to get there, check your phone for help: You can ride free with Uber and Lyft (via The New York Times).
Singles who are still on the fence about getting the COVID-19 vaccine might be motivated by this stat: Your chances of meeting Mr. or Ms. Right are 14% higher if you report that you've been jabbed (via MSN). Dating sites say they won't be checking whether users are telling the truth, says The Washington Post. However, consider karma if you're inclined to misreport your vaccination status to up your odds!