Are You No Longer Safe After Just Two COVID-19 Vaccine Doses?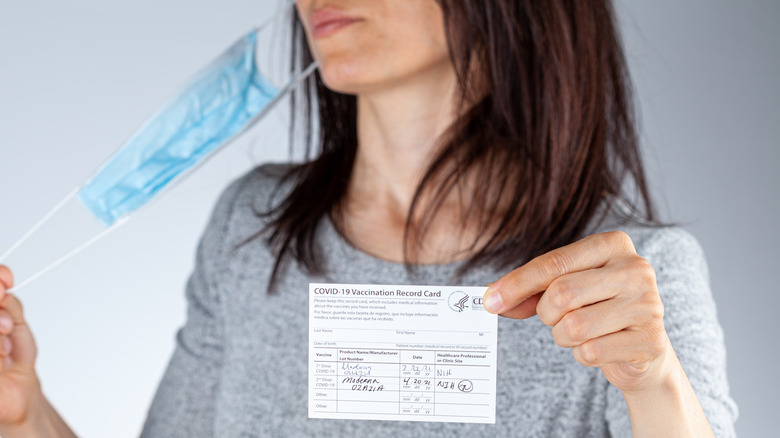 grandbrothers/Shutterstock
It may seem as if you were just celebrating the fact that you were fully vaccinated. Your days were starting to look more "normal" as you heard more laughter on the streets, and stepping onto the subway felt less terrifying. But just as you were getting back into the groove of things, you heard about the need for booster shots.
According to NPR, the booster plan will go into effect starting September 20. Those who have received the Moderna and Pfizer vaccines are eligible to get their booster eight months from the day of their second dose. If you received the Johnson & Johnson vaccine, you will likely need a booster as well; however, a booster plan rollout for the vaccine has yet to be announced, as of this writing. But what exactly does the introduction of the booster plan mean? Does this mean you're no longer protected from COVID-19 after your initial doses?
Officials are rolling out the booster shot in preparation for new COVID-19 variants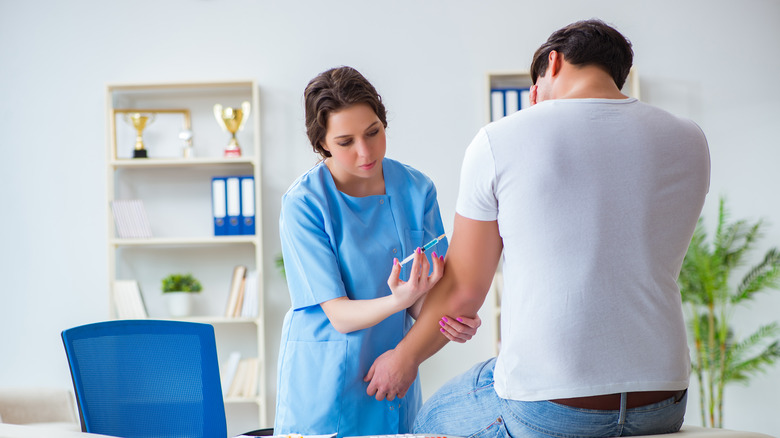 Elnur/Shutterstock
Surgeon General Vivek Murthy stated at a White House briefing in August that "even highly effective vaccines become less effective over time" (via NPR). Other top officials in the health sector are encouraging a booster in preparation for new COVID-19 variants. "In association with the dominance of the Delta variant, we are starting to see evidence of reduced protection against mild and moderate disease," top United States health officials, including the heads of the FDA and CDC, revealed in a statement (via The Atlantic).
Taking measures to prevent the spread of any disease is highly encouraged, but this is especially true regarding COVID-19. As Dr. Anthony Fauci, chief medical advisor to the president, said, "If you wait for something bad to happen, you're considerably behind in your response" (via NPR). This is why boosters are rolling out quickly.