Should You Get A COVID-19 Booster Shot If You're Immunocompromised?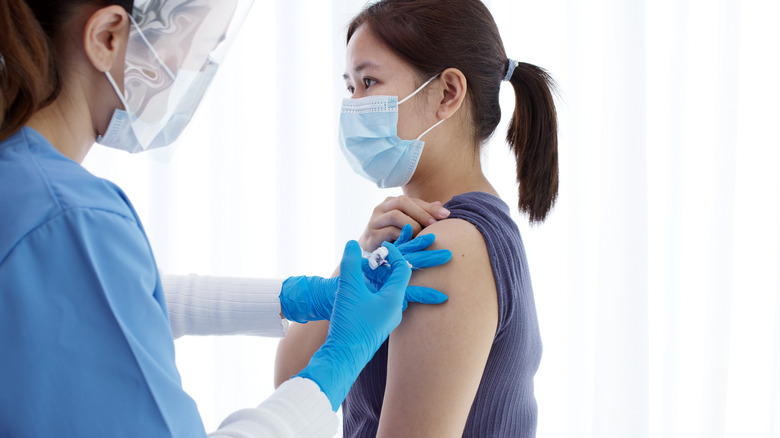 Chaay_Tee/Shutterstock
On August 13, the U.S. Food and Drug Administration announced that it was authorizing a third dose of the Pfizer-BioNTech and Moderna COVID-19 vaccines for people who are immunocompromised (via U.S. Food and Drug Administration). On August 13, the CDC gave final approval for the decision (via CNBC).
"The country has entered yet another wave of the COVID-19 pandemic, and the FDA is especially cognizant that immunocompromised people are particularly at risk for severe disease. After a thorough review of the available data, the FDA determined that this small, vulnerable group may benefit from a third dose of the Pfizer-BioNTech or Moderna Vaccines," Acting FDA Commissioner Janet Woodcock, M.D., said in a statement. "Today's action allows doctors to boost immunity in certain immunocompromised individuals who need extra protection from COVID-19."
According to the Centers for Disease Control and Prevention, the COVID-19 booster shot only applies to a small group of "moderately to severely immunocompromised people." This includes those who have received an organ transplant, those receiving certain cancer treatments, those who have had a stem cell transplant within the last two years, and a few other medical cases. Talk to your doctor if you believe you may fall into this category of immunocompromised people needing an additional vaccine dose.
The CDC does not recommend an additional dose for anyone else at this time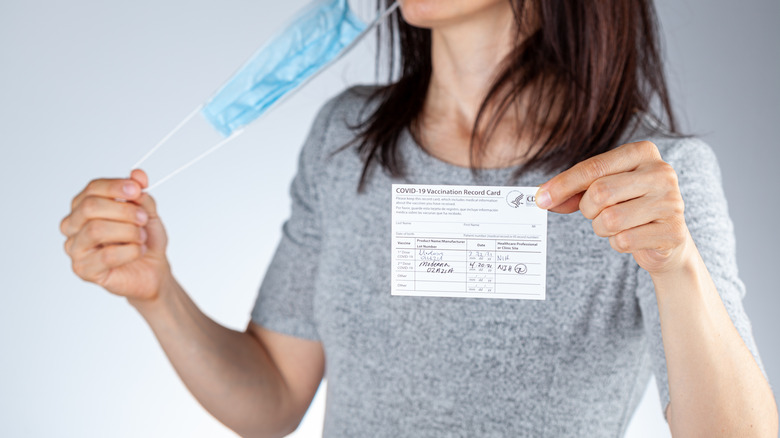 grandbrothers/Shutterstock
Only people who fall into the CDC's guidelines of immunocompromised individuals are eligible for a third dose of the Pfizer-BioNTech or Moderna COVID-19 vaccine. United States health officials are currently in communication about when to offer a booster shot to the rest of the country (via AP News). Currently, there are plans to begin offering booster shots as early as late September. "Our plan is to protect the American people, to stay ahead of this virus," CDC Director Dr. Rochelle Walensky said.
These shots would likely follow the same rollout plan as the original vaccine. Those in the highest risk categories would be eligible to get a booster first. This would include nursing home residents, healthcare workers, and people with health conditions that make them more vulnerable to the coronavirus. According to AP News, "health officials are likely to recommend that the booster be the same brand of vaccine that people received initially."
According to CBS News, immunocompromised individuals seeking an additional dose of the vaccine will self-attest that they fall into this health category at the time of their appointment. This third dose will be free and covered by either private or federal health insurance.