How Is The COVID-19 Booster Different From The Original Vaccine?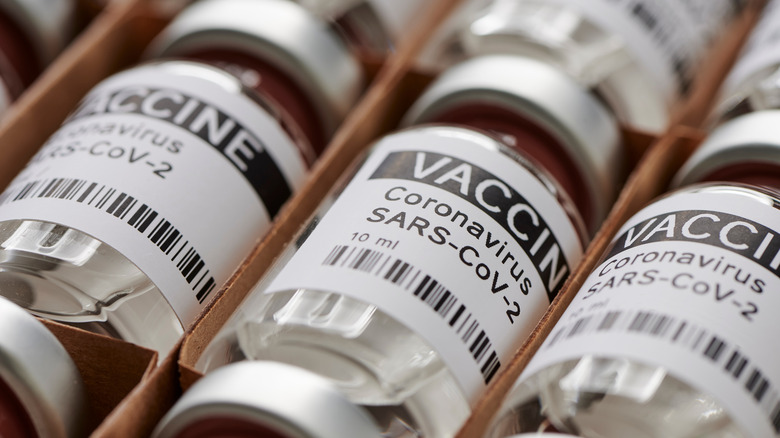 M-Foto/Shutterstock
What exactly is a booster shot? According to Emily Landon, associate professor at UChicago Medicine, "Boosters are offered to people who got the full course of a vaccine and developed a good response initially, but it waned over time" (via UChicago News). A third round of COVID-19 vaccine shots has been approved by the Food and Drug Administration (FDA) specifically for those who are immunocompromised. Booster shots, on the other hand, pertain to the general public.
For many people, this raises the question of the chemical makeup of the booster shot, which is scheduled to be made accessible to the public this fall (via NPR). At this time, the booster shot is intended only for those who have received both doses of either the Pfizer or Moderna vaccine. Whether or not recipients of the Johnson & Johnson vaccine will be in need of a booster shot is still being examined.
Different types of booster shots are currently in the works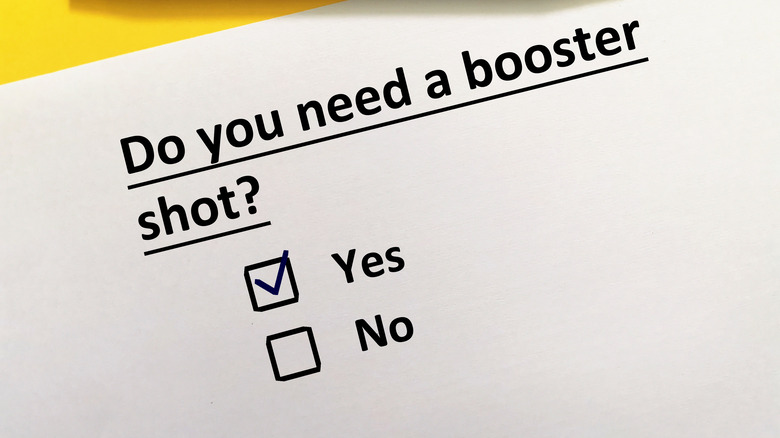 Yeexin Richelle/Shutterstock
Both the Pfizer and Moderna vaccines are categorized by the Centers for Disease Control and Prevention (CDC) as mRNA COVID-19 vaccines. They function by prompting the body's natural immunity response in our cells to create and fight off a specific protein known to cause COVID-19.
When it comes to the upcoming booster shots, representatives from both Pfizer and Moderna explain that they have more than one type of booster shot in development (via WUSA9). Some being developed are the same as the initial two doses administered, while others are different and contain variations that cater specifically to the emerging virus variants.
In her Q&A series, Emily Landon goes on to stress the importance of sticking with the same vaccine manufacturer from which individuals received their first two doses (via UChicago News). Therefore, it's advised that individuals not mix their original Pfizer or Moderna vaccine with a different brand of the booster shot, if possible. Once official approval is obtained from the CDC and FDA for general population usage, individuals should schedule their booster shot eight months out from the date of their original second dose.