Will There Be A Booster Shot For Moderna's COVID-19 Vaccine?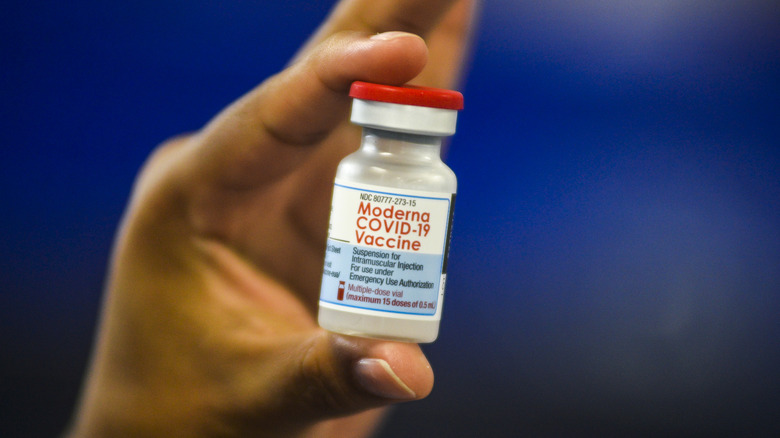 Aphotografia/Getty Images
For a brief time, there was a sense of humor around which vaccine a person got. Some people compared them to Hogwarts houses or which soda brand a person might prefer. But as variants set off another surge of cases, the humor has gone out of the situation. Mask mandates and social distancing measures are receiving renewed attention, while the unvaccinated are encouraged more than ever to receive their vaccines.
Among the vaccinated, more specific questions are starting to arise. How long are the vaccinations effective? Will they protect against variants? Do they need boosters and, if they do, when will these boosters become available?
There are answers to many of these questions. At the root of them is the recommendation from the CDC stating that, at this time, vaccinated people do not need booster shots, so long as they do not have compromised immune systems. The CDC further explains that cancer patients, transplant recipients, those with immunosuppressive conditions, people with HIV, and those on certain medications are considered immunocompromised. It is suggested that these people receive a third vaccine dose four weeks after their second. Most vaccinated people, however, do not currently need a booster, and Moderna has the numbers to explain why.
Current guidelines are clear and evolving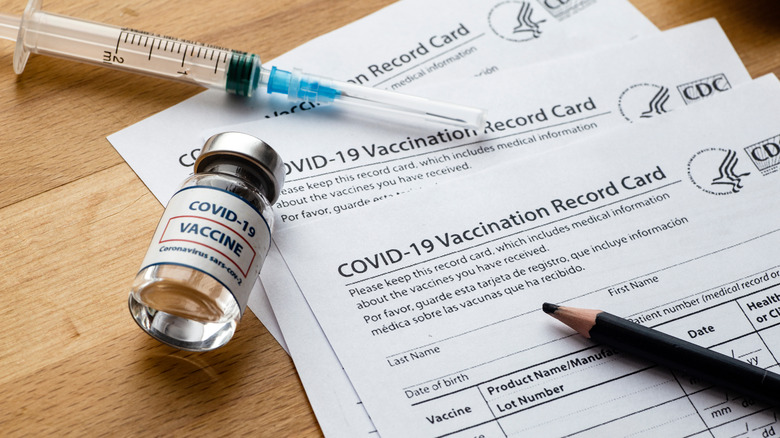 vovidzha/Shutterstock
As reported by CNBC, Moderna is well aware of the interest in a vaccine booster. They recently stated that their vaccine is testing at 93 percent effectiveness after six months, with a marked ability to reduce the severity of variant infections. However they are testing a booster for the wider vaccinated public as a preventative measure against future COVID-19 variants. Their latest tests show promising protections against delta as well as two other variants, though further testing is needed and ongoing.
Although boosters are not currently needed, Moderna's testing is not in vain. Dr. Vivek Murthy, the United States surgeon general, recently announced that he and his team are working on a rollout plan for future boosters. It is their way of trying to get ahead of the current surge in cases and prevent future variants from causing the same damage the initial COVID outbreak did (via NPR).
The current surge in cases is frightening, there is no doubt about that. Northeastern University reports that some vaccinated people are ignoring current recommendations and presenting themselves as unvaccinated at new clinics in order to receive a third or fourth dose of the vaccine. This is highly discouraged. Plus, it could present problems when such individuals attempt to receive a booster shot. The best option, according to a Johns Hopkins report from July, is for the unvaccinated to receive their vaccines and for people to continue using masks and social distancing.