The Real Reason Three Doses Of A COVID-19 Vaccine Could Be Needed For Full Protection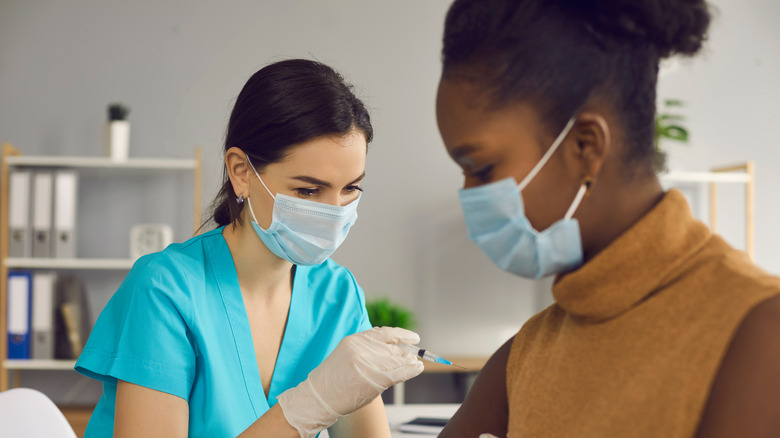 Studio Romantic/Shutterstock
Not long ago, millions of people were holding their breath, hoping a viable COVID-19 vaccine would be released. When lockdown had just begun, no one had any idea what the rest of the year would hold. Once the vaccines started rolling out, it felt like there was a light at the end of the lockdown tunnel. Warmer weather and vaccines have brought people out of their homes and brought back some of the daily things we'd missed.
However, the march of time has also brought with it variants, most notably delta. And it has brought new information on the efficacy of the vaccines still being administered. In a briefing on Thursday, September 2, Dr. Anthony Fauci stated that a three-injection regimen may be the best bet for fighting off infection (via CNN). Many Americans who have received two-dose vaccines are now looking at boosters and wondering if, or when, they should get one. Others are wondering why a third injection is now recommended when two shots were the initial standard. The answer, as Fauci explained to CNN, can be found in the recent data.
Promising emerging data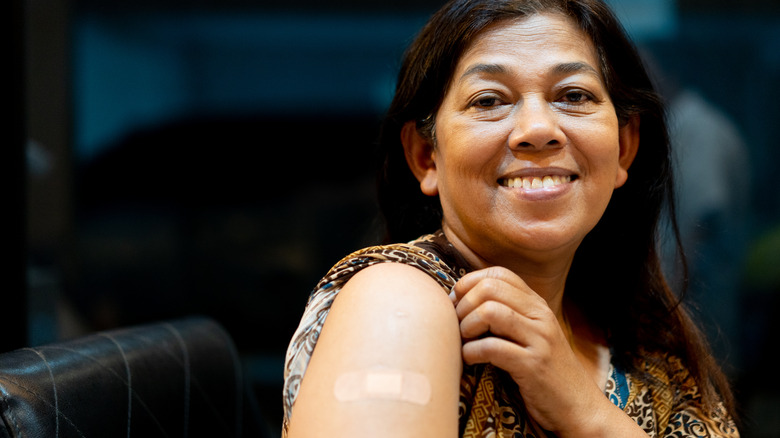 MIA Studio/Shutterstock
A study from Israel published on August 31, 2021, looked at infection rates nationwide. Israel approved Pfizer's booster shot for older adults on July 30, 2021, and over the next month, the researchers found a marked difference in infection risk between vaccinated people who received a booster and those who did not. The researchers found that overall, people with a booster saw an infection risk reduction of more than 11-fold. Their risk of developing a more serious form of COVID was also reduced, though by a slightly lower margin of five- to about 10-fold.
A second study published on the same day focused on a more narrow set of people. The researchers focused on Israeli people aged 60 or older who had received their first and second vaccination doses at least five months prior to receiving the booster. This subset of people also saw a marked increase in protection against the virus, though the numbers were lower than those in the first study. People in the second study saw an infection reduction risk of 48 to 68% in the first seven to 13 days after getting a booster. The reduction in infection risk increased to between 70% and 84% by 14 to 20 days after receiving their booster. With COVID-19 cases continuing to fill hospitals, increased protection against the virus makes booster shots more and more appealing.