What We Know About The First FDA-Approved COVID Treatment For Kids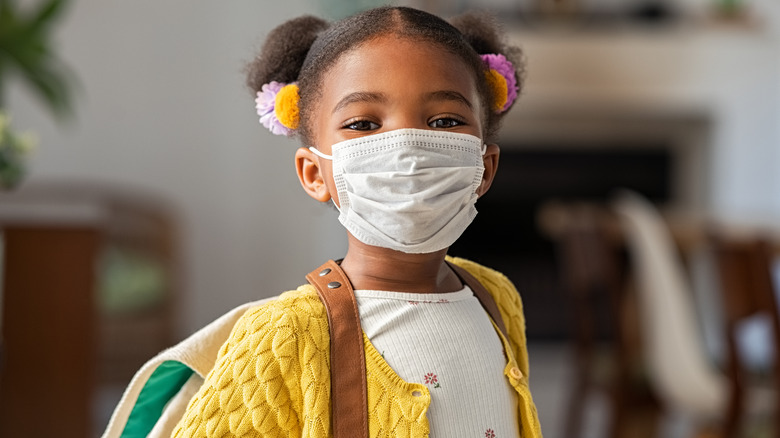 Rido/Shutterstock
Between masking up and getting vaccinated and boosted, there are many ways you can either avoid contracting COVID-19 or minimize the severity of the virus if you do happen to get infected. Up until now, however, prevention and treatment options for young children have been limited. While vaccines remain an incredibly effective method for reducing the severity of the COVID-19 virus, because they are not yet approved for children under 5, many parents have been left wondering and worrying about what protections are available for their young children, per U.S. News & World Report.
Dr. Patrizia Cavazzoni, director of the U.S. Food and Drug Administration's (FDA) Center for Drug Evaluation and Research stated in a press release, "As COVID-19 can cause severe illness in children, some of whom do not currently have a vaccination option, there continues to be a need for safe and effective COVID-19 treatment options for this population," (via FDA). Fortunately, the FDA has now approved an antiviral drug, Veklury (or remdesivir), that can mitigate severe symptoms in children who have contracted COVID-19.
How remdesivir can help children with COVID-19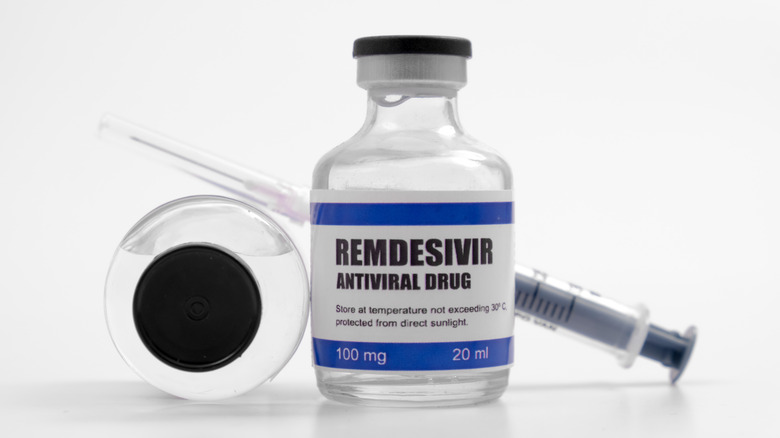 Kunal Mahto/Shutterstock
Remdesivir is an antiviral drug treatment option that up until now had only been approved for adults and children 12 and older, per U.S. News & World Report. Antiviral drugs have been an increasingly helpful method for combating COVID-19 infections, as they are able to ease the severity and duration of viral infections (via Cleveland Clinic). A 2022 study published in The New England Journal of Medicine found that adult patients with COVID-19 who were given remdesivir over three days ended up reducing their chances of needing to be hospitalized by an astounding 87%.
After a pediatric clinical trial by the FDA showed similar results, remdesivir has now been approved for children under 12 who are either hospitalized with COVID-19 or who have moderate symptoms but are at a higher risk of developing severe symptoms, per U.S. News & World Report. These findings may help parents breathe a sigh of relief, especially those who have children who are too young to get vaccinated.