The Underrated Seed That Is Actually Super Rich In Antioxidants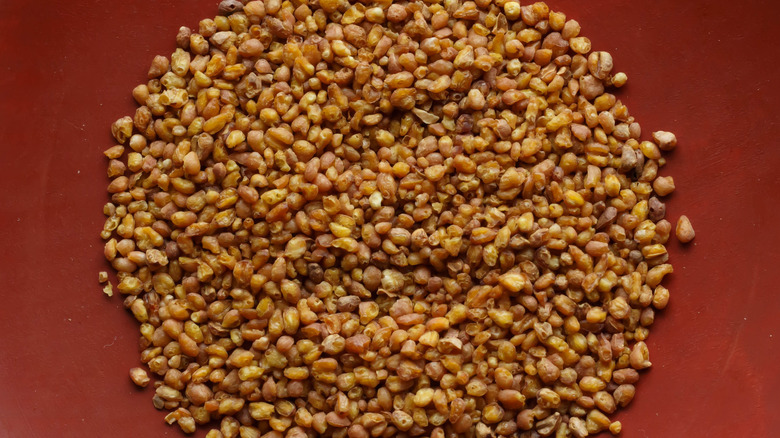 c11ygyg/Shutterstock
Able to protect against oxidative stress, foods that are rich in antioxidants can decrease our risk of certain diseases (via Nuts and Seeds in Health and Disease Prevention). Such foods include various types of seeds and nuts such as walnuts, almonds, sunflower seeds, poppy seeds, and sesame seeds. But there's another type of seed packed with antioxidants that you may be less familiar with.
Able to withstand cold and drought (via Plants), tartary buckwheat is native to regions of China and is eaten traditionally in the Himalayas and in parts of Europe (via Journal of Functional Foods). Tartary buckwheat is a seed with bitter qualities that can be consumed raw or as flour in your favorite baked goods recipes.
Tartary buckwheat is described by nutritional expert Dr. Jeffrey Bland as a "powerhouse for nutrition" via Mindbodygreen, so let us explore the health benefits that this underrated seed has to offer.
Health benefits of tartary buckwheat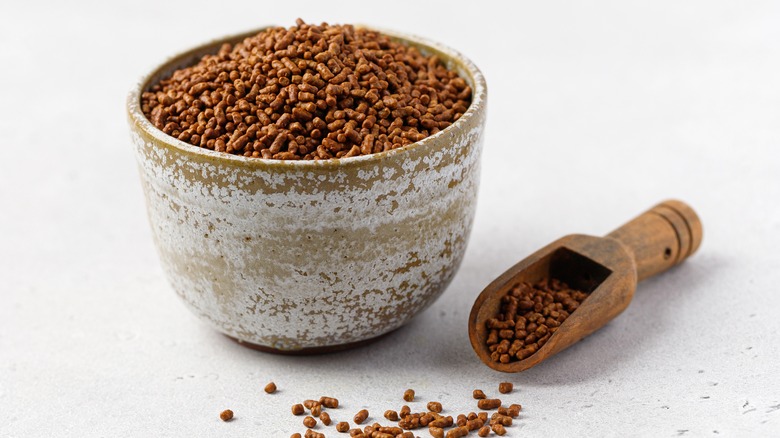 Maria Tebriaeva/Shutterstock
Tartary buckwheat is a rich source of rutin — an antioxidant known to possess anti-inflammatory, antiviral, and antiallergic properties, according to research published in the Journal of Functional Foods – and far exceeds levels of rutin found in common buckwheat. Not only that, but rutin has also been linked to a boost in memory function and a decreased risk for Alzheimer's disease.
Additionally, according to nutritionist Khulan Enkhtaivan, tartary buckwheat is packed with protein, fiber, and a host of B vitamins and minerals (via Medium). Along with rutin, its antibacterial properties can also be attributed to flavonoids it contains such as quercetin, which may aid in managing inflammation and boosting immunity (via Mindbodygreen).
With the potential to reduce inflammation, tartary buckwheat may help protect against various health conditions such as heart disease, obesity, and liver damage (via Medium). According to experts at Mindbodygreen, this multifaceted seed may also aid in managing blood sugar and hormone function.