Is Blk. Water Actually Good For You?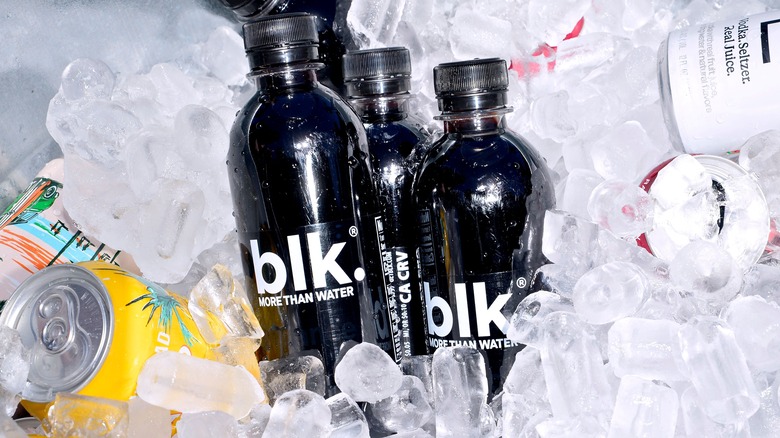 Jerod Harris/Getty Images
In 2011, two individuals wanted to help their mom with a breast cancer diagnosis. After searching for options to boost their mother's health, they decided to try fulvic acid. Their mother started to feel less stiff and more energetic, and the group decided to figure out a way to package fulvic acid into a tasty drink to help others improve their health. Their health journey is how the company, blk. Functional Beverages was born. The company lists multiple health benefits of fulvic acid, including support for gut health, anti-inflammatory properties, improved nutrient absorption, elimination of toxins, and increased energy.
Today, its products are found across its website and major retailers such as Walmart and Amazon. The drink is black in color due to the fulvic acid content and comes in unique flavors, such as strawberry rhubarb, cucumber mint, lychee, yuzu, and more. Since the release of their drinks, the company has also created concentrated fulvic acid drops you can add to beverages of your choice and powered a nasal spray containing fulvic acid.
Are the health benefits of fulvic acid true?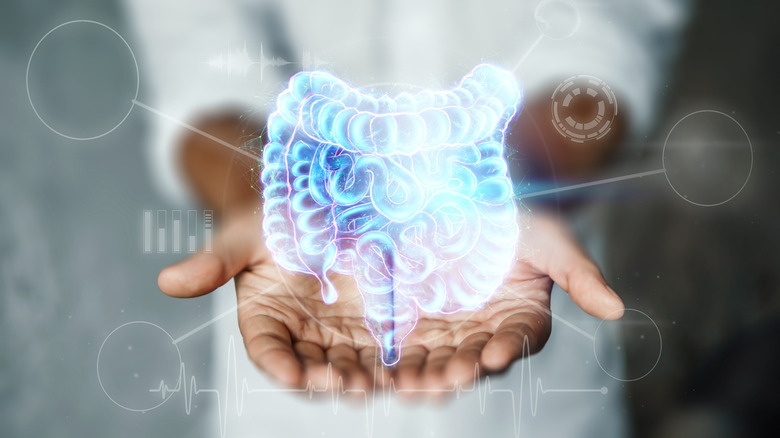 Marko Aliaksandr/Shutterstock
A study published by the Journal of Diabetes Research in 2018 described the increase in chronic inflammatory conditions, such as cardiovascular disease and diabetes. They explained how new therapeutic measures, such as fulvic acid, should be considered to treat these conditions. This study reviewed previously published work on fulvic acid to examine if the health claims were merely anecdotal, or if there was truth behind them. They explained how fulvic acid is created from microorganisms in the soil and has numerous possible health benefits. It is considered a natural health product (NHP) and NHPs are often not well-studied. Additionally, data are lacking for many NHPs, including fulvic acid, about how much of a substance one should take for health benefits. They found that fulvic acid might reduce inflammation and improve gut health. However, they described a "yin-yang effect" and that too much fulvic acid could be toxic.
Similarly, Healthline describes multiple potential benefits of fulvic acid, including reduced inflammation, improved immunity, benefits to brain health, improved gut health, and several others. However, similar to the study mentioned previously, they indicated there hasn't been enough research to determine its benefits and appropriate dosage. 
Drinking blk. water is likely safe and may provide added health benefits
VRVIRUS/Shutterstock
This all means that blk. water may have some health benefits, but research is ongoing. Enjoyed in moderation, it will likely help keep you hydrated and might reduce inflammation, improve gut health, and give your immunity a boost, according to Healthline.
According to blk. International, the fulvic acid in their water provides the drink with electrolytes, amino acids, and antioxidants. While the research isn't definitive about whether or not all the health benefits of fulvic acid hold up to the hype, you can feel confident that the drink is hydrating, and that it might also provide the added health benefits discussed. However, if you are pregnant, breastfeeding, are taking medications, have a health condition, or have any other concerns, it is wise to touch base with your healthcare provider to ensure adding blk. water to your diet is right for you.