What To Know About The Daily Harvest Lentil Crumbles Recall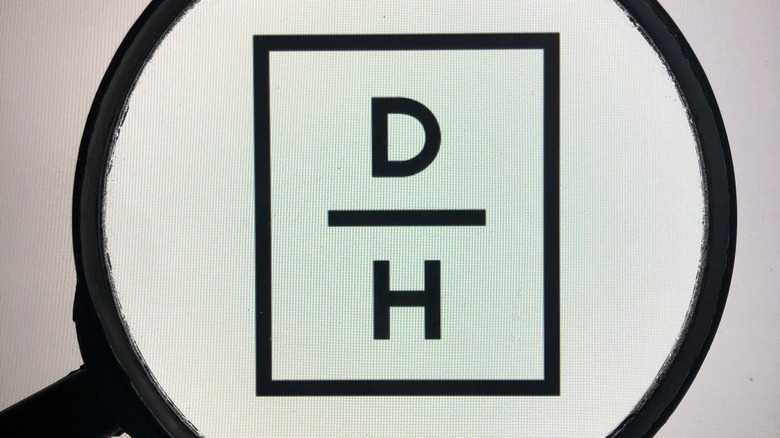 Lori Butcher/Shutterstock
A product from Daily Harvest, a home delivery service of frozen vegan food items, has been causing serious symptoms of illness in customers, reports The Washington Post. The item allegedly causing illness is the company's French leek and lentil crumble, which has recently been recalled in light of the customer reports. Enlisting the assistance of the Food and Drug Administration (FDA), Daily Harvest has issued a statement recalling the item and asserting that they are partnering with allergists, microbiologists, pathogen, and toxic experts to determine the root cause of why the lentil crumbles are making customers so sick.
Customers began complaining about serious side effects on social media over the past few weeks, according to Bon Appetit. The French leek and lentil crumble was launched by Daily Harvest on April 28, 2022. Ingredients in the lentil crumble include quinoa, butternut squash, hemp seeds, lentils, and crimini mushrooms. As of Friday, June 17, 2022, Daily Harvest has been advising customers not to eat the French leek and lentil crumble, but to instead throw it away as soon as possible to avoid falling ill from the product. Though it is unknown how long Daily Harvest has been aware of the side effects caused by the product, the company has been emailing customers directly to make them aware of the illness-inducing product.
According to LA Times, some customers have reported similar side effects from other Daily Harvest products, particularly the flatbreads.
Symptoms are serious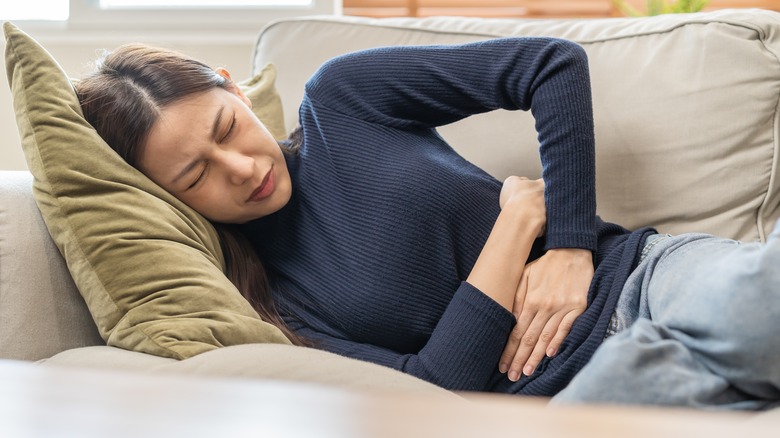 Kmpzzz/Shutterstock
Customers have been reporting symptoms that sound very severe, says Bon Appetit. Reported symptoms allegedly stemming from the consumption of Daily Harvest products, especially the lentil crumbles, include fever, fatigue, nausea, and strong abdominal pain. While these can be symptoms of food poisoning, customers have been reporting more alarming symptoms like abnormally high counts of liver enzymes, which can indicate inflammation or even injury to the liver cells (per Mayo Clinic). Additionally, customers have reported damage to their gallbladders and stomachs. In fact, several people have reported needing to have their gallbladders removed, per Bon Appetit.
Food poisoning is usually caused when a person consumes a contaminated food item or beverage and their body becomes sick in response to an infectious bacteria, per the Centers for Disease Control and Prevention (CDC). Common symptoms of food poisoning include stomach cramps, nausea, vomiting, diarrhea, and fever. While food poisoning can often be treated at home and resolves within a few days, serious symptoms warrant immediate medical treatment.
Examples of severe symptoms are diarrhea that lasts for more than 72 hours, bloody diarrhea, vomiting that prevents liquids from being consumed, dehydration leading to a lack of urination, and fever above 102 degrees Fahrenheit. The critical symptoms of the liver, gallbladder, and stomach reported by some customers who have consumed products from Daily Harvest, are symptoms that should be assessed and monitored by a doctor, as should any other significant symptoms that indicate severe food poisoning.