Dr. John Zhang On How Overturning Roe V. Wade Impacts Fertility Treatments - Exclusive Interview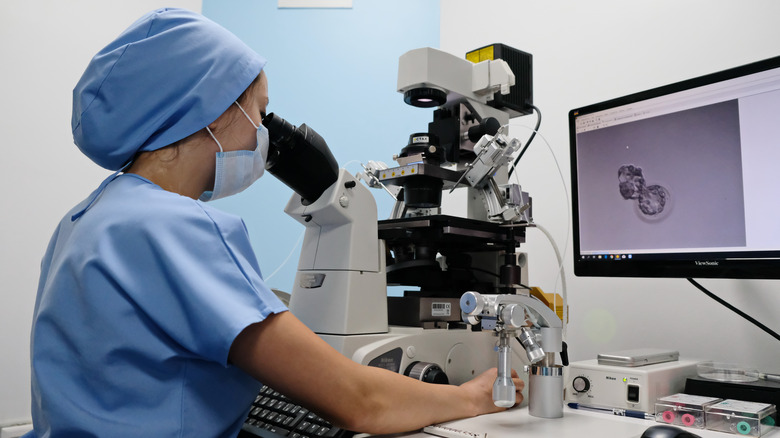 Vladimir Tretyakov/Shutterstock
On June 24, 2022, the Supreme Court issued its official decision in the Dobbs v. Jackson Women's Health Organization case, as CNN reported. The Court's ruling stated that the right to an abortion is no longer federally protected, overturning the decision from the landmark Roe v. Wade case. In several states, abortion bans went into effect that same day. In other states, bans were set to go into effect after a short waiting period. 
It's still unclear how the overturn of Roe v. Wade will impact fertility treatments and assisted reproductive technologies like intrauterine insemination (IUI) and in vitro fertilization (IVF) in states that have banned or will soon ban abortion. Since IVF involves the fertilization of multiple embryos, some of which are discarded if they aren't viable, abortion bans could seriously disrupt IVF treatments by making it a crime to discard non-viable embryos created for the process. 
Health Digest connected with Dr. John Zhang, an IVF specialist and the Founder & Medical Director at New Hope Fertility, to discuss how abortion bans could impact the IVF process and how fertility treatments may need to be adapted in a post-Roe world.
How abortion bans impact IVF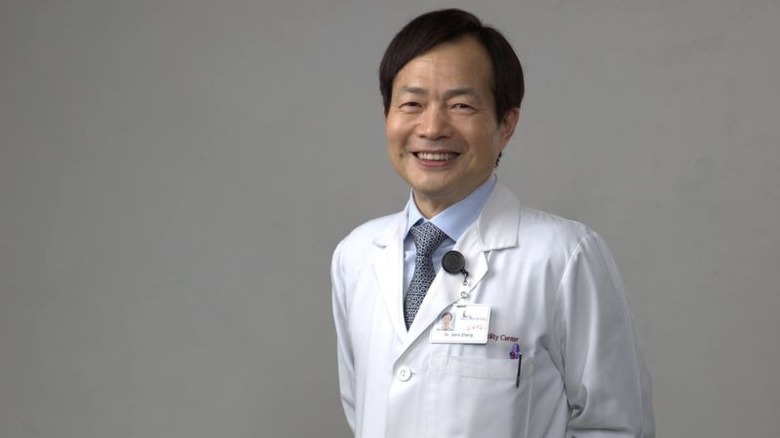 New Hope Fertility
What impact will overturning Roe v. Wade have on assisted reproductive technologies like intrauterine insemination and in vitro fertilization ?
The immediate impact may not affect intrauterine insemination (IUI) as it will for IVF treatment since in vitro fertilization may produce more embryos than needed to build a family. The basic spirit of the overturn is that it considered embryos and fetuses to have equal birth rights, so discarding embryos may mean that you are terminating a life. Under these circumstances, you have an immediate impact on the practice of in vitro fertilization.
What options will people who need assisted reproductive technologies have in a post-Roe v. Wade world?
The first option would be to find a fertility clinic that focuses on the quality of the eggs and not one that focuses on the number of eggs, so without compromising your success rate, you will produce enough quality embryos to create enough babies. For example, minimal stimulation of your ovaries for IVF will be a perfect option that focuses on the quality over quantity of eggs. This treatment only makes the embryos you need to build your family by minimizing, or eliminating, unnecessary embryos to be frozen forever.
What fertility care might look like in states with abortion bans
How will fertility care change in a post-Roe v. Wade world?
The concern is producing a life unnecessarily. In this case, we need to do precision medicine to have the medical treatment tailored to each individual need. If they only want to have one child, then you will only produce one or no more than two embryos at a time. The need to promote individualized medicine in fertility care is very important.
What populations will be most impacted by this decision, and what will change for them?
In general, this decision will affect every group of the population in their reproductive age in a different capacity. For the couples who are at the early stage of reproductive life and still have a long time to get pregnant, they need to be careful not to generate too many eggs to find out later in their life that they don't need them. For those who are at the very advanced reproductive age and have a minimal amount of time to get pregnant, from a medical point of view, you want to be more aggressive to try every possible means and produce as many good quality eggs as possible.
However, you may still have to think about the idea that you don't want to produce more than you need. Because of this, the doctor and the patient need to work together more closely than ever before to understand from the patient's point of view what the maximum is that the medicine can provide. As a doctor, you really need to have a clear understanding of what each individual or couple is looking for in terms of family planning — [for example], how many children they want — to design a tailored treatment protocol.
For more information please visit the New Hope Fertility website at www.newhopefertility.com.
This interview was edited for clarity.