Why You May Want To Pass On Freeze-Dried Blueberries During Your Next Trip To The Market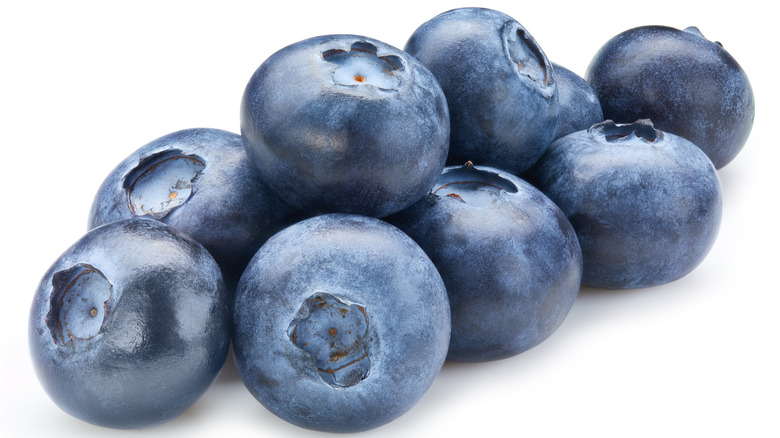 PixaHub/Shutterstock
If you like blueberries in the form of a sweet, crunchy snack, you may want to check the label before purchasing your next bag. According to the U.S. Food and Drug Administration (FDA), the parent company of Natierra's Organic Freeze-Dried Blueberries issued a voluntary recall of its 1.2-ounce packages for having lead over the FDA's recommended limit. The berries come in a white and blue pouch, and affect only the batches with lot codes 2021363-1 and 2022026-1. If you already have these products in your pantry, don't eat them. You can return them to the store for a full refund. You can also receive a refund if you purchased them online by emailing the company at salesadmin@BrandStormInc.com.
The company, BrandStorm Inc., was alerted to the higher levels of lead after a Maryland lab tested the blueberries. They agreed to monitor their products for lead levels from Lithuania, which was the country of origin. According to the Natierra website, the company hasn't received any reports of anyone getting sick from the blueberries.
How to guard yourself against lead poisoning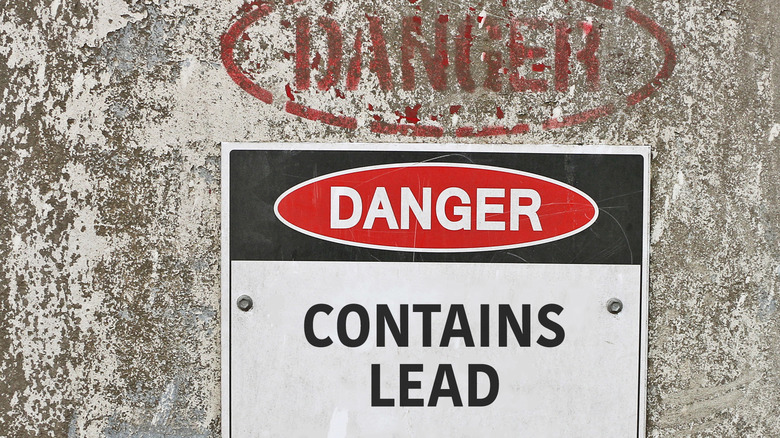 Kim Britten/Shutterstock
The FDA says that lead is a toxic metal naturally found in our environment. If you're exposed to lead in high doses, it could affect the nervous system and organs. Symptoms of heavy lead exposure include muscle weakness, gastrointestinal issues, or blood in the urine. Some people might not experience symptoms. Children are more prone to problems with excessive lead exposure. Over several weeks or months, heavy lead exposure could pose permanent damage to a child's nervous system, which can impair the child's learning and development.
Some exposure to lead is inevitable, but you can take measures to reduce it. According to the Mayo Clinic, be sure to wash your child's toys, and keep your home free of excessive dust that can contain lead particles. Taking off your shoes when you enter your home can reduce the amount of lead from the outside. If you work in home improvement or car maintenance, you could be tracking in excess lead.
Additionally, older homes might have lead-based paint or dust that can get into our systems. If your house has lead pipes, be sure to run cold water for a minute before using it. Avoid running hot water through lead pipes, especially if you're using it to cook food for children. The Mayo Clinic also suggests getting plenty of calcium, vitamin C, and iron to help reduce the amount of lead your body absorbs.