Henry Halse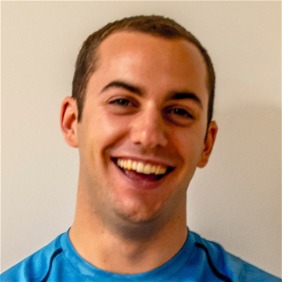 Expertise
Health, Fitness, Nutrition
Henry graduated with a BS in Clinical Exercise Science from Ithaca College.

He's worked as a personal trainer for 9 years, during which time he's coached hundreds of people.

Before writing for Health Digest, Henry wrote for LIVESTRONG.com and MyFitnessPal.
Experience
Henry wrote for LIVESTRONG.com and MyFitnessPal as a freelance fitness expert. He covered topics such as fitness, nutrition, and general health. In addition to writing, Henry has worked as a personal trainer for nearly a decade. During his career he's been able to work with a wide variety of fitness enthusiasts, from professional athletes to working professionals.
Education
Henry's degree in Clinical Exercise Science makes him uniquely qualified to write for Health Digest because he can draw from a holistic educational background. His education spans cardiovascular health, biomechanics, sports psychology, and nutrition.
Health Digest Editorial Policies
Health Digest's coverage is an authoritative collaboration of editorial professionals and experts. Our goal is to keep readers informed on everything related to health and wellness, with a focus on the accuracy and integrity of our content.
Trust is of the utmost importance, and in addition to our roster of highly-qualified experts, we consistently fact-check and verify all claims, as well as refresh our articles with the most current health industry updates. See our full policy page for more on our editorial process.