What The Transition Out Of A Public Health Emergency Will Mean For COVID Tests And Treatment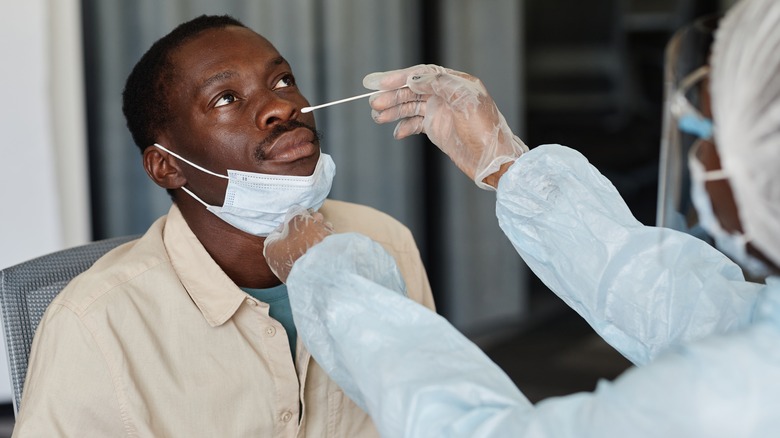 SeventyFour/Shutterstock
Earlier this week — the same day the World Health Organization issued a statement claiming that we have reached a "transition point" in the pandemic — President Biden announced that both the public health emergency, and the national emergency that followed, would be ending (per Associated Press).
The news that the White House will let the twin declarations expire on May 11 of this year comes after House Republicans wrote legislation regarding the dissolution of the public health emergency – for which a vote is set to be held this week (per CNN). While Politico reports that House Republicans are pleased with the White House's announcement, the transition may hit Americans right where it hurts: in the wallet.
With the public health emergency in place, COVID-19 tests, vaccinations, and treatments — such as monoclonal antibodies — were free of charge for many Americans (per CNN). But when May rolls around, some people will have to start paying out of pocket for things they didn't have to before.
New costs for Americans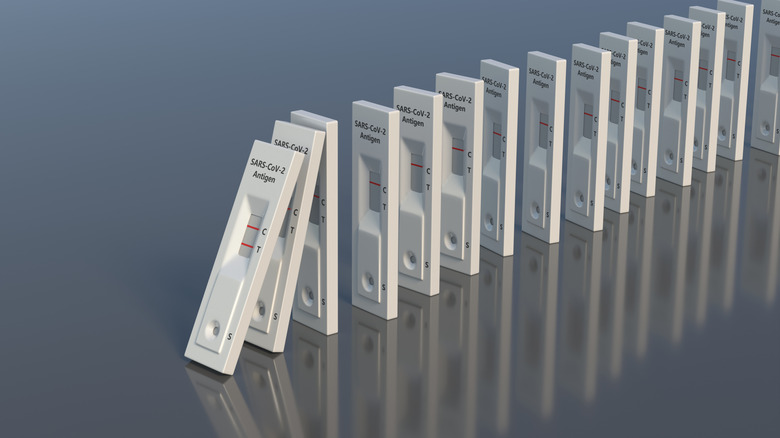 Rawf8/Getty Images
People with Medicare and Medicaid will continue to have the price of testing covered by their insurer, so long as the test was ordered by a healthcare provider (per CNN). At-home tests, however, will no longer be free of charge for Medicare beneficiaries. People with Medicaid will continue to have the cost of at-home tests covered for a year following the end of the public health emergency, thanks to the American Rescue Plan Act (per NBC News). Medicare beneficiaries will also assume full financial responsibility for COVID-19 treatments — something some privately insured people have already been doing — and those enrolled in Medicaid may eventually have to do the same. Vaccinations will continue to be free for the insured, however, CNN says that people without insurance may find that free services are harder to come by.
With the end of the public health emergency also comes the end of some public assistance programs that were put in place to help Americans through the pandemic. Most notably — one relief package that has kept states from giving Medicaid enrollees the boot since March 2020 — will be terminated. With it, nearly 15 million people could lose their insurance come May regardless of their eligibility, according to the Department of Health and Human Services.