Moderna Plans To Keep COVID Vaccine Free After Public Health Emergency Ends In May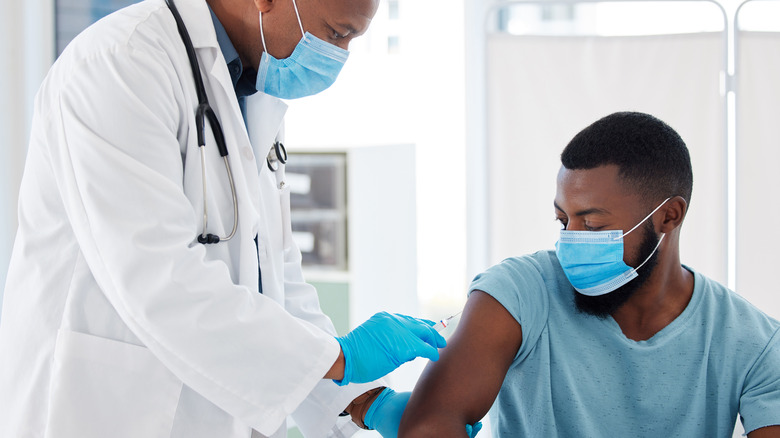 Peopleimages/Getty Images
The Biden administration is ending the COVID public health emergency on May 11th, which will have far-reaching effects on the health of Americans, according to CNBC. Since the Trump administration first declared the emergency in January 2020, it has been renewed every 90 days — but that's set to end in just a few months. This will affect Medicaid coverage, impact healthcare facility revenues, and disrupt care to Americans. But the Moderna vaccine will now remain cost-free.
While Pfizer and BioNTech will be raising the cost of their vaccines to at least $110 per dose after the government no longer covers it, Moderna has decided to take a different approach (via U.S. News & World Report). On February 15th, Vermont Senator Bernie Sanders published a tweet expressing his insistence that Moderna not quadruple the current price of their vaccine, which they were set to. He said that we're still in the midst of a public health crisis with the federal deficit climbing, calling on Moderna to turn away from "unacceptable corporate greed." That same day, Moderna released an official announcement stating that they would continue to offer their vaccine at no cost to those who are insured. Those who are uninsured would also be able to get it for free once the government's public health emergency ends in May. The company cited their commitment to guaranteeing that people in the country will be able to access vaccines — regardless of whether they can afford them or not.
American tax dollars funded Moderna's vaccine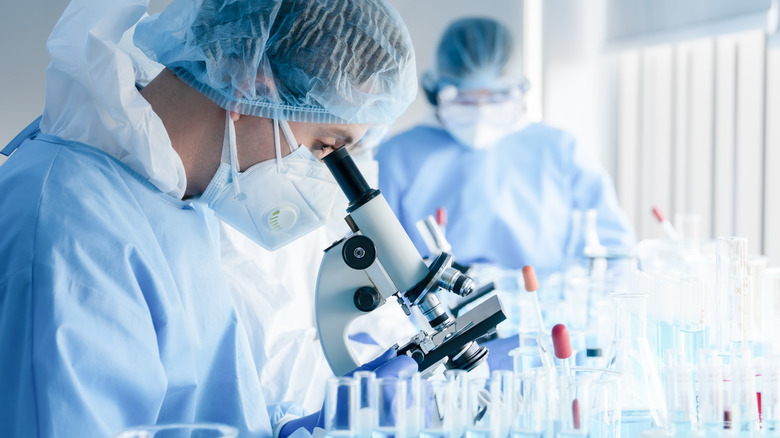 Mongkolchon Akesin/Getty Images
Sanders heads the Senate Health, Education, Labor and Pensions Committee, which is planning a hearing scheduled for March titled, "Taxpayers Paid Billions For It: So Why Would Moderna Consider Quadrupling the Price of the COVID Vaccine?" (via U.S. News & World Report). The CEO of Moderna, Stéphane Bancel, is set to testify.
In 2022, Moderna generated $18.4 billion in sales of its COVID vaccine, according to Reuters. And while a dose of the vaccine costs just $2.85 to manufacture, they were going to raise the price as high as $130 (via U.S. Senate). Since the American government gave billions of dollars in taxpayer money to the pharmaceutical giant to develop the vaccine, this would have meant Americans would have effectively been paying a second time for a vaccine they already helped to fund.
While House Republican legislation wanted to end the public health emergency immediately, the Biden administration decided to wait until May (via CNBC). COVID-related deaths have drastically dropped since the peak of the pandemic in winter 2021, but close to 4,000 people are still becoming infected with COVID each week.