How To Get Free COVID Tests Before National Emergency Ends On May 11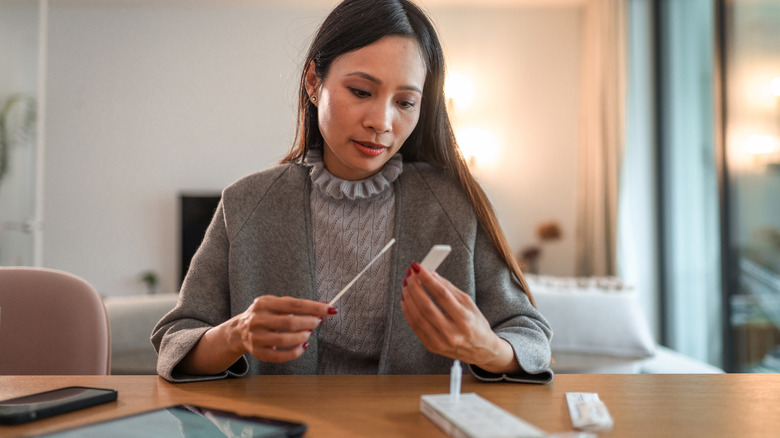 Azmanl/Getty Images
The U.S. government had offered four free COVID home tests since January of 2022, but that offer goes away once the COVID public health emergency officially ends on May 11, per CNN. After that, you'll have to either pay for tests out of pocket or have your insurance company reimburse you. However, insurance companies will no longer be obligated to cover the costs of COVID tests after the end of the public health emergency. People who have Medicare Part B plans will still be covered for COVID lab tests, but not home tests. Medicaid will offer free COVID tests until September 2024.
If you need free COVID tests, you can still have four tests shipped to your home by heading to the COVID.gov website. If you ordered your free tests before December 15, 2022, you're eligible to receive four more tests through the mail-order website. For people who've already claimed their free tests this year, you have until May 11 to order tests online or purchase them at a local pharmacy or store, according to the Centers for Medicare & Medicaid Services. If the test isn't available for free, hang onto your receipt so you can be reimbursed for up to $12 per test through your insurance company. If you don't have insurance, you can find a free testing center at the U.S. Department of Health and Human Services website.
You may still want to use COVID tests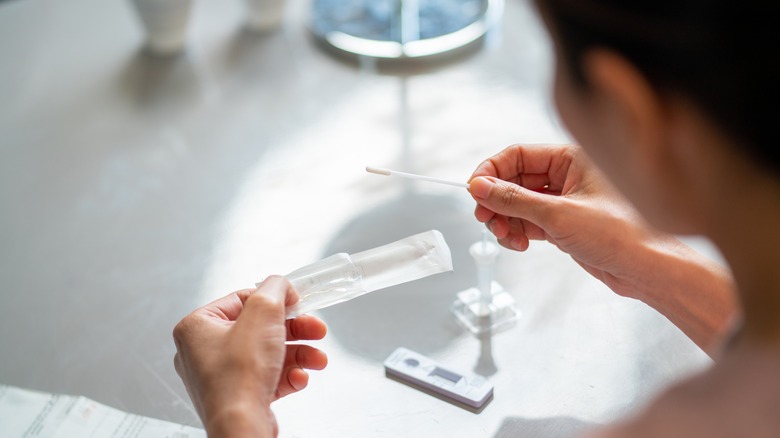 CandyRetriever/Shutterstock
Although a previous infection can give you some immunity from COVID, you can still become infected again, according to the Centers for Disease Control and Prevention. You could get reinfected with COVID as soon as 90 days after an initial infection. New variants also can sneak past your immune system, particularly if the variant is much different from your original infection. It's important to keep testing even if you're vaccinated so that you don't spread the virus to others, particularly those most vulnerable to severe illness.
If you notice that your home tests are expired, don't throw them out. The Food and Drug Administration has extended the shelf life of some COVID tests up to 24 months past their expiration dates on the box. If you have a question regarding the shelf life of your COVID tests, head to the FDA's website to see the extended dates.