The Celebrity Chef Less Than 10% Of People Would Want To Make Their Diet Plan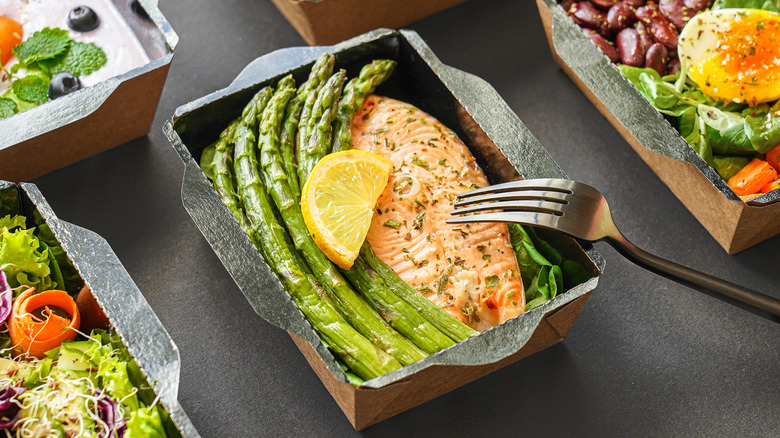 Shutterstock
Celebrity chefs are sort of a television staple. They were hard to come by before mavericks like Julia Child took to the airwaves. But today there are celebrity chefs for almost every style and niche of cooking, each with their own unique spin on a job that is just as much about media personality as it is about the food.
We here at Health Digest wanted to know what our readers thought about celebrity chefs. Specifically we wanted to know which chef our readers would trust most with their personal diet plan. The winners weren't surprising, with Gordon Ramsey snagging almost 27 percent of the vote while Rachael Ray came in a close second with 26 percent. Jamie Oliver and Bobby Flay each won roughly 13 percent of the vote. Thirteen percent of our readers said they wouldn't ask any of the listed chefs to make their diet plan, some stating they wouldn't want any celebrity chef involved at all.
But of the five chefs listed, one name trailed behind the rest. With little more than nine percent of the vote, the chef didn't even make it into the double digits, and was outweighed by readers who would prefer no chef at all. That chef was Guy Fieri, the Mayor of Flavortown himself. And given his on-screen love for diner food, it's easy to see why readers might be wary of any diet plan he writes. But Guy Fieri has a secret. And it's all about veggies.
Why Guy?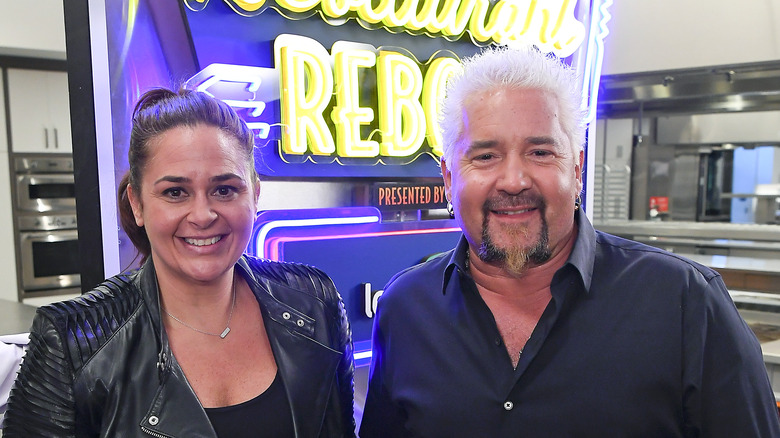 Steve Jennings/Getty Images
When people think of Guy Fieri, they think about burgers and fried food, which makes sense. The man has hosted "Diners, Drive-Ins and Dives" for 30 seasons. But as he told People in 2019, fruits and vegetables have a special place in his heart. When he's on the road filming Triple-D, as he calls it, Guy insists on fresh-made fruit and vegetable juice every morning. And it's not just for him. The entire crew gets a glass as part of their breakfast. It's to boost their immunity, Fieri explained, because filming like they do can be a grueling experience.
Fieri doesn't stop at breakfast, though. In 2020 he told CBS News that he is well aware of how people think he eats, but that it's just not the real him. He revealed that he was raised by organically-minded parents who instilled in him a love of fresh produce. He also has an appreciation for vegan cooking, though Fieri himself is not vegan.
When he's not in front of the camera, Fieri is often involved in fundraising efforts, like those profiled in a 2020 Grub Street piece. He has used another of his shows, "Guy's Grocery Games," to raise money for the Make-a-Wish foundation, and started a restaurant employee relief fund during the COVID-19 crisis. He also served fire workers and frontline health workers free food from his truck during both the California wildfires and the pandemic, mixing fresh food with diner staples for that signature Fieri flavor.