How The FDA Plans To Bounce Back After The Baby Formula Shortage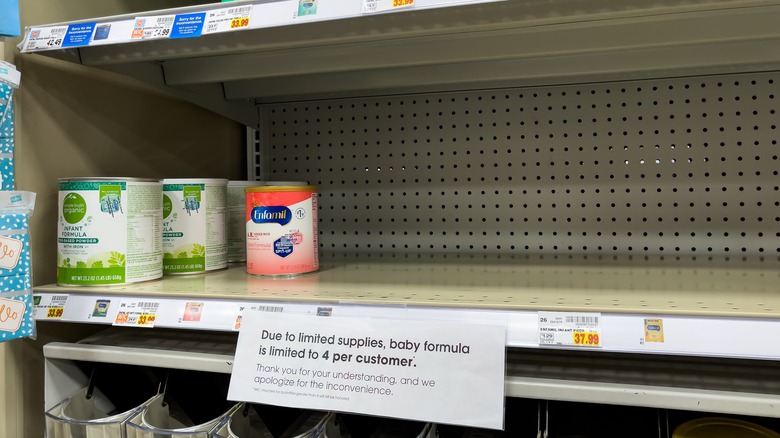 The Toidi/Shutterstock
The U.S. Food and Drug Administration (FDA) announced plans on Wednesday to help foreign baby formula manufacturers stay on the U.S. market and continue to sell their products in America on a long-term basis (via Associated Press). This comes just two months after the White House first decided to start importing infant formula from overseas to address the national formula shortage in the country. The FDA's plans to allow foreign manufacturers to permanently sell their formula products in the U.S. will help prevent any major shortages from occurring in the future.
According to top health officials, diversifying the infant formula market will give consumers more options and increase the supply of all available formula products in the U.S. "The recent shutdown of a major infant formula plant, compounded by unforeseen natural weather events, has shown just how vulnerable the supply chain has become," FDA Commissioner Dr. Robert Califf and Susan Mayne, the director of the FDA's Center for Food Safety and Applied Nutrition, said in a statement.
Selling foreign formula brands can ease the shortage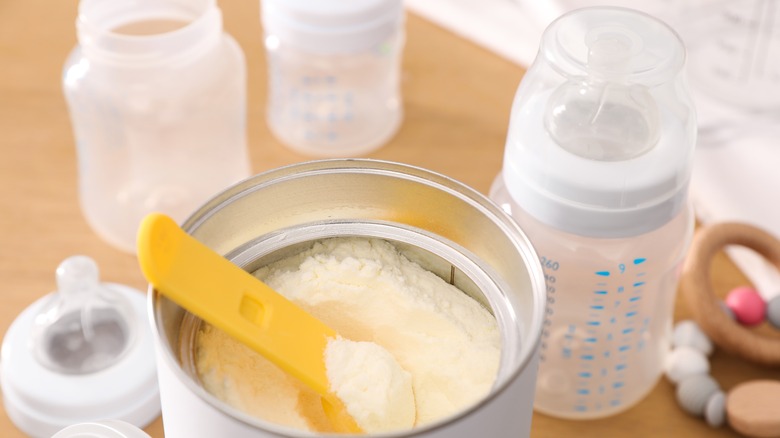 New Africa/Shutterstock
Prior to this announcement, the FDA had already loosened federal regulations to make it easier to import certain brands of baby formula from overseas in an effort to help ease the nationwide shortage (via CNN). This allowed the government to import more than 400 million 8-ounce bottles worth of formula from manufacturers in nine countries in Europe and abroad, and is set to stay in effect until November.
According to Califf and Mayne, many of these formula manufacturers have expressed interest in permanently selling their products in the U.S., which will benefit the supply chain in the country and the millions of Americans who have been affected by the shortage. As it stands, many American retailers have had to ration their supply of infant formula, limiting the amount of formula a consumer can buy at once. Allowing more foreign formula brands to be sold in the U.S., however, can help alleviate this shortage and allow consumers to buy more formula again.