Meredith Cooper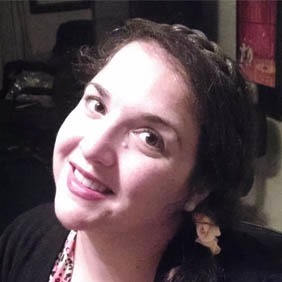 School
William Paterson University Of New Jersey
Expertise
Health & Wellness, Education, Travel, Recipes
Meredith is a feature writer for Tasting Table, Health Digest and Mashed for Static Media.

She has previously written on Health & Wellness for a print and online magazine supplement called The Physicians Outlook. She was also the Editor-In-Chief of two print and online publications: The Hispanic Outlook on Education magazine and OutlooK-12 magazine. She has also written articles on travel, which were featured in an industry newsletter and website.

She is a ghostwriter for some of your favorite recipes on the net.
Experience
Meredith is a self-motivated writer, editor, and proofreader with over 20 years of experience in print and online media. She was instrumental in creating the print and online publication OutlooK-12 magazine, eventually becoming its Editor-In-Chief. She went on to become the Editor-In-Chief of The Hispanic Outlook on Education magazine (also a print and online publication) where she expanded its scope to cover kindergarten through graduate school as opposed to just higher education. She also helped develop The Physicians Outlook magazine supplement for Hispanic Outlook where she wrote about Health & Wellness topics. Currently, she is a feature writer with Static Media's Health Digest and also is a recipe ghostwriter for Mashed, Health Digest, and Tasting Table for Static Media.
Education
She graduated Summa Cum Laude from the William Paterson University of New Jersey with a B.A. in Communications. Two years later, she earned her M.A. in English (Writing) from the same university.
Stories By Meredith Cooper