How The Viral 'Ice Bucket Challenge' Helped Advance ALS Research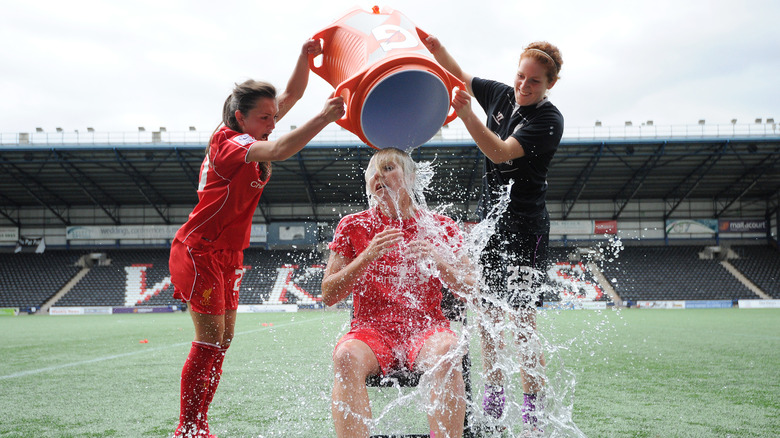 Anna Gowthorpe - The Fa/Getty Images
Did you participate in the 2014 Ice Bucket Challenge? If so, you may be interested to know that the ALS Association used a whopping $2.2 million of the proceeds to help fund clinical trials of the new treatment AMX0035. Their advocacy efforts also resulted in an expedited U.S. Food and Drug Administration (FDA) approval process. The FDA approved the drug, also known as Relyvrio, in late September 2022 after a phase 2 trial showed it slowed the progression of amyotrophic lateral sclerosis, or ALS, according to the FDA memorandum. 
"This is a victory for the entire ALS community, which came together to advocate for early approval of AMX0035," said Calaneet Balas, president and CEO of the ALS Association. "We still have a lot of work to do to cure ALS, but this new treatment is a significant step in that fight." The Ice Bucket Challenge pulled in $115 million among its 17 million participants.
The ALS Association gathered 50,000 signatures to petition the FDA to approve the drug in 2020. The ALS Association also met with FDA officials in 2021 and later recruited 14,000 people to help push for FDA approval. 
The controversial FDA approval of Relyvrio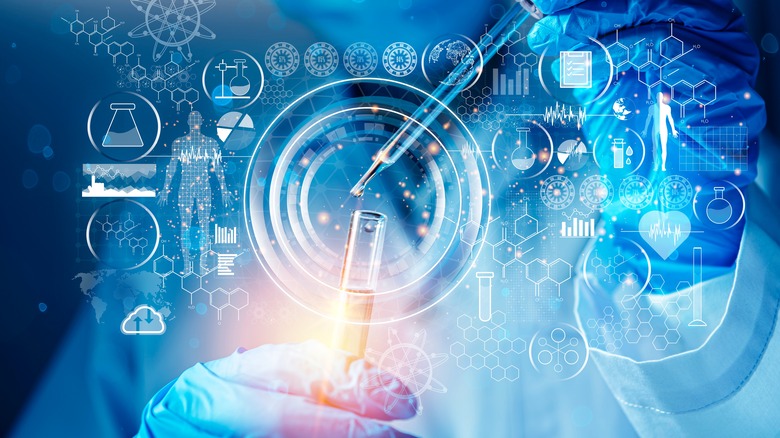 jittawit21/Shutterstock
Relyvrio's FDA expedited approval is not without controversy. The FDA determined Relyvrio to be effective after a 24-week trial involving 137 patients with ALS. Not only did Relyvrio slow the decline of daily functioning, but it also extended the lifespan of those who took the drug versus those who took the placebo. According to NPR, the FDA will approve a drug if two separate studies with hundreds of participants find the drug to be effective. It will also approve a drug if a single large-scale study demonstrates "clearly positive results." A phase 3 trial is currently underway involving 600 participants, but it won't be completed until March 2024 (via ClinicalTrials.gov).
In March, an advisory committee that works with the FDA found that the 24-week trial wasn't conclusive enough to determine Relyvrio's effectiveness (via NPR). However, just weeks ago in September, the committee reversed its decision and endorsed the drug. According to CNN, Relyvrio will cost $12,504 a month before insurance.
ALS disrupts the brain and spinal cord, which affects motor skills, according to the Mayo Clinic. Although it gained international awareness through the Ice Bucket Challenge, it's also known as Lou Gehrig's disease. Currently, no cure exists for ALS.