What Is The New 988 Crisis Support Line And When Will It Launch?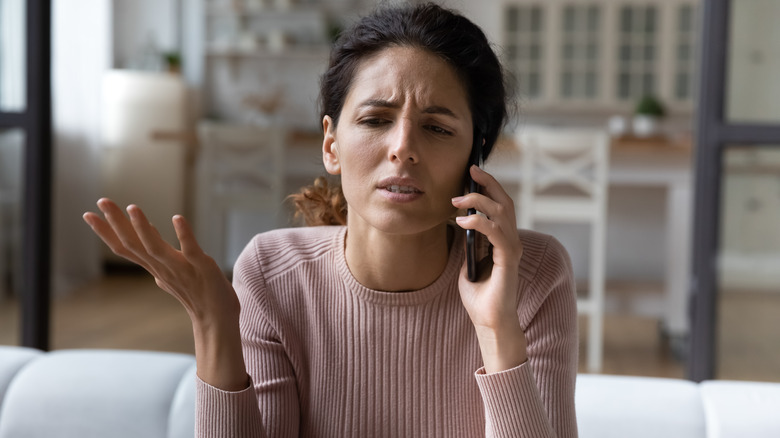 fizkes/Shutterstock
Americans will soon be able to call or text 988 to talk to mental health counselors with the National Suicide Prevention Lifeline. Next week, all 50 states will roll out the new number for the crisis hotline so those experiencing suicidal thoughts, substance use issues, and any other emotional distress can quickly get the support and resources that they need (via BuzzFeed News). While the current number for the lifeline — 1-800-273-8255 — will still be available, the new 988 dialing code is a faster and more accessible way for people to seek life-saving help without dialing 911.
The new number comes amid an increase in depression, suicidal thoughts, and suicide attempts in the U.S. According to the Centers for Disease Control and Prevention (CDC), 12.2 million adults seriously considered suicide in 2020, while 3.2 million made a plan to attempt suicide. In addition, 1.2 million Americans attempted to kill themselves that same year. Research shows that people feel less suicidal, less depressed, and more hopeful after calling the National Suicide Prevention Lifeline.
The 988 crisis support line will launch next week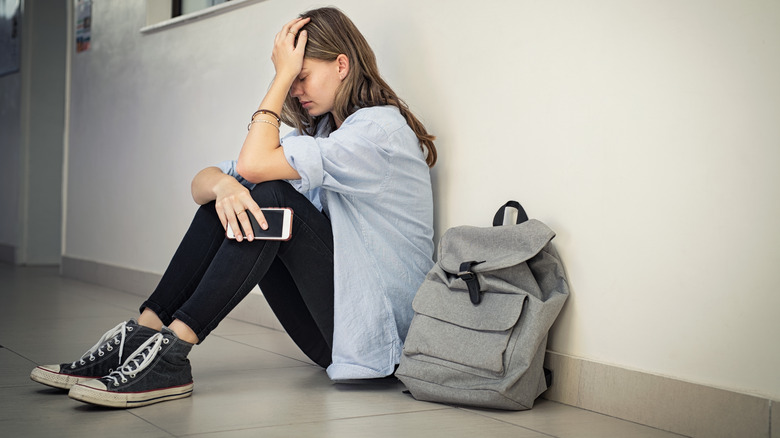 Rido/Shutterstock
According to CNN, the new 988 crisis support line will be available starting July 16 and will be designated as the universal code for mental health emergencies. Every state will be required to transition to the new number by aligning their crisis centers to 988. "What 911 is for local emergencies, we hope 988 will become people under emotional and mental stress," Department of Health and Human Services (HHS) Secretary Xavier Becerra said, per CNN.
However, some mental health experts have raised concerns about the hotline's "active rescue" function, which requires staff members to "secure the safety of a caller". This may involve contacting emergency services with or without the caller's consent, which could send the police to the caller's location (via BuzzFeed). While this is very rare, some experts argue that even the slightest possibility that the cops could show up can deter people from reaching out to get help. In addition, sending an ambulance to a caller's location when they didn't request one could lead to financial stress. Experts are also urging Congress to pass the 988 Implementation Act, which would provide federal funding to crisis centers in need of additional staff, training, and resources.
If you or someone you know needs help with mental health, please contact the Crisis Text Line by texting HOME to 741741, call the National Alliance on Mental Illness helpline at 1-800-950-NAMI (6264), or visit the National Institute of Mental Health website.