What We Know So Far About Jill Biden Testing Positive For COVID-19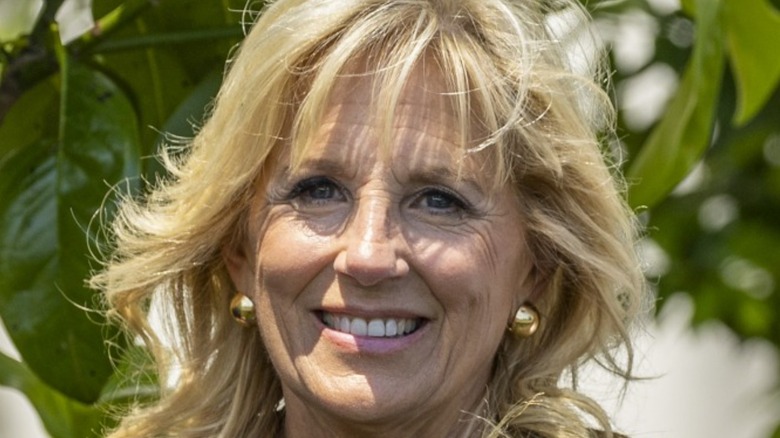 Tasos Katopodis/Getty
First Lady Dr. Jill Biden has tested positive for COVID-19 only nine days after President Joe Biden left isolation after his COVID-19 rebound infection.
Jill Biden's spokesperson revealed the news on Tuesday, stating that the first lady is currently exhibiting only mild symptoms. Despite being fully vaccinated and double-boosted, Jill Biden, 71, began to experience cold-like symptoms late Monday evening after having been tested earlier in the day as part of her standard COVID-19 testing measures. Jill Biden's communications director Elizabeth Alexander added that the first lady re-took a rapid antigen test, which showed a negative result; however, her PCR test result came back positive, per CNN.
Jill Biden is currently with the president in Kiawah Island, South Carolina. As a result of her positive PCR test, the first lady is taking the antiviral Paxlovid to manage her symptoms. She will also isolate for a minimum of five days. In the meantime, the president — who tested negative following Jill Biden's positive result — will mask indoors and while in close proximity to others for the next 10 days. In addition, testing of the president for COVID-19 will be increased. Jill Biden will return home once she receives two consecutive negative test results, per ABC News.
How effective is Paxlovid in treating COVID-19?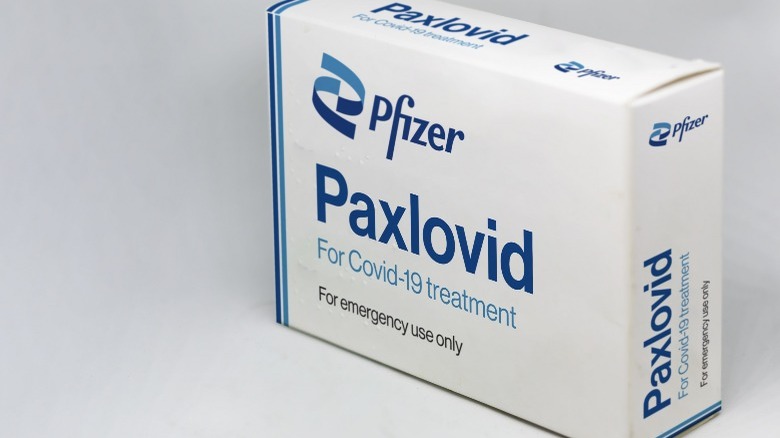 rarrarorro/Shutterstock
Antivirals are medications that help defend against certain viral infections. Though antivirals can't rid your body of viruses, they can mitigate severe symptoms or even eliminate them, per Cleveland Clinic.
Paxlovid is an FDA-authorized emergency medication to treat COVID-19 in people over 12 years of age. To be eligible for Paxlovid, you must test positive for COVID-19, be in a high-risk category, not be hospitalized due to COVID-19, and start taking the medication within five days of developing symptoms, per WebMD. 
According to the Yale Medicine website, a Paxlovid dosage is comprised of three pills that are taken in two parts. The first two pills in the regimen are nirmatrelvir. The third pill is ritonavir. The experts at WebMD explain that nirmatrelvir acts as an inhibitor of the SARS-CoV-2 virus that causes the COVID-19 infection, and the ritonavir pill acts as added support by improving the levels of nirmatrelvir, boosting its effectiveness. 
To work, three Paxlovid pills must be taken twice daily over the course of five days. Based on trial data, Paxlovid reduces the risk of severe illness and death by nearly 90%, and with minimal side effects. However, monitoring of the drug is ongoing in real-time, which may reveal new risks. Be sure to contact your healthcare provider immediately if you experience an allergic reaction or other serious side effects after taking Paxlovid, per Yale Medicine. Some people may experience rebound symptoms after taking Paxlovid, and these people are advised to restart isolation for five days.